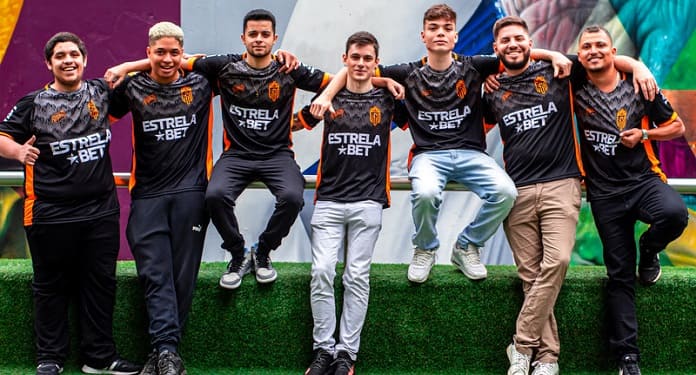 An eSports organization with thousands of fans in Latin America, Los Grandes closed a sponsorship deal with EstrelaBet. The betting company teams up with Onda Laranja to support the organization's CS:GO line-ups (Academy and Professional).
With the agreement, CS:GO teams will now display the bookmaker's brand on their uniforms, while content producers will have the company's logo on their streams. "EstrelaBet and Los Grandes have similar characteristics, and this was essential for us to complete the negotiation", declared Rodrigo El Gato.
"We will seek to show our audience that bets can be made safely and effectively, always using the EstrelaBet website to make that 'feel' by betting on the orange wave within CS:GO. We are very happy to announce this sponsorship and we are sure that this is just the beginning of many projects that we will still carry out together", he continued.
EstrelaBet already has numerous successful agreements in Brazilian sports, supporting football clubs, such as Internacional, a team that competes in the Brazilian Championship Series A, Magnus Futsal, a multi-champion team in indoor football, in addition to Villa Nova, Resende, Remo, CRB and a few others. In esports, Los Grandes will be the second sponsored organization.
"The world of e-sports and competitions is magnificent. By getting even closer to this audience, we noticed how much we could add to this ecosystem and we found another ideal partner for this, Los Grandes", said Rafael Zanette, Head of Sponsorship at EstrelaBet.
Zanette added: "The organization is an exponent on the Brazilian scene and being together with it will be of great value, in addition to everything we will produce together and deliver to the community and all passionate fans".
About EstrelaBet
EstrelaBet operates in the online entertainment sector, providing traditional bets, with fixed odds and countless possibilities for guessing for its users. The bookmaker's intention is to leverage for the player, through betting on the platform, all the experience he has during a football match.