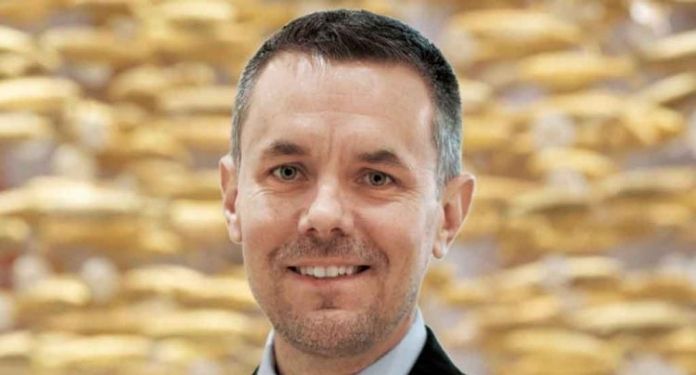 Wynn Macau has confirmed the appointment of Craig Billings as the company's new CEO, as the current CEO, Matt Maddox, will leave the company in early 2022.
After Maddox announced that he would resign next year, he also announced that he would remain on the board as Non-Executive Director until December 2022.
His decision to temporarily remain on the Board of Directors of Wynn Macau and Wynn Interactive was made at the request of his fellow Wynn Resorts Directors.
He made this decision after a career of more than 20 years at the company and motivated his decision by a "desire to pursue new career opportunities".
In addition to Maddox's resignation as CEO, Wynn Macau mentioned that he would also step down from his roles as Director and Director of the company's subsidiaries, including his position as Chairman of the Board of Directors.
Craig Billings Appointment
Billings previously served as President and CFO of Wynn Resorts. He had joined as CFO in March 2017 and has been a board member since August 2018.
Prior to joining Wynn Resorts, he held executive and directorship positions at Aristocrat Leisure, NYX Gaming Group, IGT and Goldman Sachs.
"Subject to the completion of certain Macau regulatory procedures, Mr. Billings will become the Chairman of the Board of Directors of WRM," read a statement by Wynn Macau.
Matt Maddox's departure from Wynn Macau
Wynn Resorts CEO Matt Maddox has announced that he will leave the company on January 31, 2022.
Maddox has been with the company for two decades, becoming its CEO in February 2018. He has led the company through its most difficult period after the departure of brand founder Wynn and the global pandemic.
Philip G. Satre, Chairman of the Wynn Resorts Board of Directors, said: "Matt has done an incredible job as CEO since his appointment four years ago. He has successfully led the company through what could have been one of the most disruptive business transitions in decades."
Matt further commented: "This was not an easy decision. I'm leaving a company that I love and that is full of people I admire. But I believe that now is the right time for me and for the business."