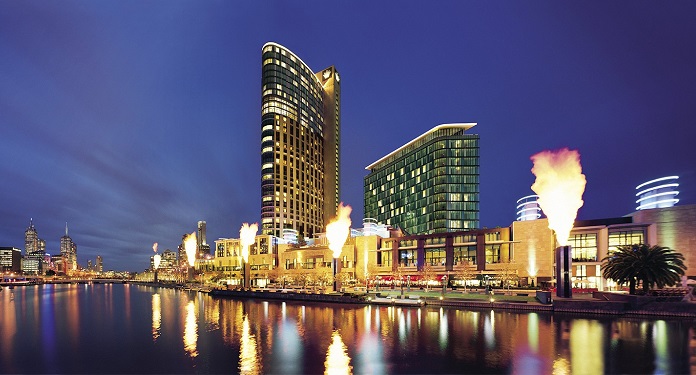 Crown Resorts is working on a policy to speed up employee vaccinations, as well as bar entry to unimmunized visitors, according to The West Australian news agency
Crown Chief Executive Steve McCann is discussing the implementation of these rules for its three developments located in Perth, Sydney and Melbourne with company employees as well as government departments.
"Anyone who works or visits our sites will need to be vaccinated. Obviously, we have some challenges to overcome and that is part of the consultation process. It's important to show some leadership," said McCann.
The executive continued: "We are a big employer and hospitality has been hit hard. It is usually one of the first sectors affected by the restrictions measures and the last to leave".
McCann praised the Western Australian government's response to the pandemic, which allowed Crown Perth to remain open while business in Melbourne and Sydney had to close. "We are doing our best to ensure a safe environment and we want this in all our facilities," he commented.
In addition, Steve McCann pointed out that no deadline for this policy was set, but that the group would grant workers paid vacations after receiving the vaccine.
The company is willing to provide three hours of paid leave and an extra day of sick leave for employees to get vaccinated, while employees who have already been vaccinated can apply for a $35.75 gift certificate. "There is a lot of uncertainty in the team regarding job stability, there are many challenges to be overcome in our sector", he acknowledged.
The group policy also encompasses customers, who will need to register their vaccination status with a QR Code before being allowed to enter.
About Crown Resorts
This is one of Australia's largest entertainment groups and makes a major contribution to the local economy through its role in tourism, employment, training and its corporate responsibility programmes.
Crown's main businesses and investments are in the integrated resorts sector. In Australia, Crown owns and operates three of Australia's leading integrated resorts: Crown Melbourne and Crown Perth, plus the latest premium hotel Crown Sydney.