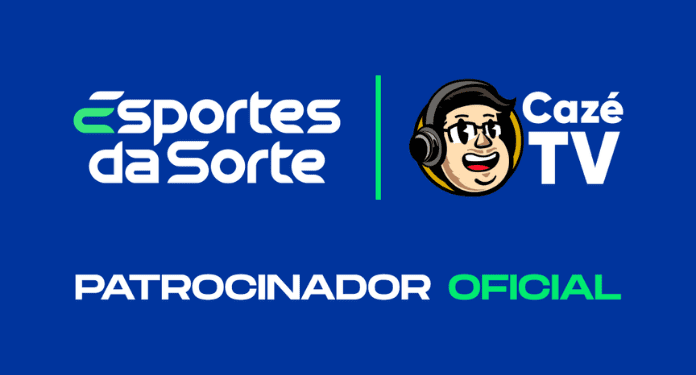 One of the main influencers in the sports world, streamer Casimiro Miguel signed yet another sponsorship for Cazé TV: it will be with the company Esportes da Sorte. The ads predict appearances in games and also in commercials and social media for competitions hosted by FIFA.
The Cazé TV channel was created during last year's World Cup and broke all audience records. With almost 7 million subscribers, it obtained the biggest lives in the history of Youtube in the world competition. The record was in the quarterfinal clash between Brazil and Croatia, with 6.9 million views.
All platforms added together, Casimiro's platforms add up to more than 1.5 billion views, 597 million on Youtube, 596 million on Tik Tok, 255 million on Instagram and 36 million on Twitch.
"Cazé currently represents one of the largest audiences on digital platforms worldwide, and being connected with him, through this partnership, qualifies Esportes da Sorte as one of the leading companies in this segment and has the potential to reach even more fans sports and entertainment", says Ícaro Quinteiro, CMO of Esportes da Sorte.
About Esportes da Sorte
Esportes da Sorte is one of the most recognized bookmakers in Brazil and has sponsorships with the following clubs: Bahia, Goiás, Guarani, Londrina, Novorizontino and Vila Nova.
The company has a wide presence in the national market and offers sports betting as its main line, with a wide variety: football, basketball, volleyball, MMA, American football, ice hockey, cycling, handball, futsal, rugby and others.
Recently, the bookmaker closed another sponsorship agreement with the Arena Verão+2023, where the logo will be presented during the promotion of the event and some brand awareness actions, such as placing banners and LED panels, relationship actions in the cabin and in the lounge, and activities with the public every day.