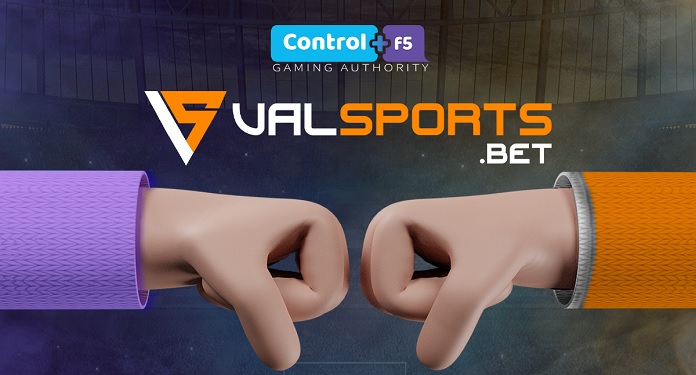 The year 2023 starts with news at Control+F5 Gaming. ValSports is the new client. The sports betting platform closed the partnership with the aim of increasing its operations in Brazil. The company has already operated in the North and Northeast regions, however, it now intends to expand its work to more states in the country.
The CEO of ValSports explains the objectives of the operation: "ValSports is a platform that offers great options in terms of sports, markets and service. Our plan now is to grow and consolidate the brand in several states such as Paraíba, Rio Grande do Norte, Maranhão, Bahia, Ceará, Amazonas, Amapá and Pará. Of course, we also plan to operate in other regions of the country, and that is why we are making more and more investments in marketing".
ValSports provides fast withdrawals and prepares various promotions
ValSports sports catalog has variety in sports such as football, eSports, basketball, fights, volleyball, tennis and much more. The company is also a sponsor of Tombense FC, a club from Minas Gerais that is currently in the second division of the Brazilian Championship.
Several actions are being carried out so that the ValSports brand becomes increasingly popular and present, both in the lives of more experienced bettors and for those who are just starting out in the world of betting.
Control+F5 Gaming Enables Operator Success
The decision to work with Control+F5 Gaming was a process that involved research and knowledge of the market, as the CEO of ValSports says: "We talked to some companies before closing the partnership with Control+F5. Most of them did not have much experience with the sports betting sector".
"When we met the Control team, we saw the difference: they understand the industry deeply. We believe this will make all the difference in the development of ValSports. We hope it will be a very successful partnership and exchange of experiences for all of us", he added.
Control+F5 Gaming is the first company in the country to offer a service hub for operators who want to operate in the Brazilian gaming market, safely and successfully. The solutions are complete, ranging from planning to the development of the entire operation necessary for national and international gaming companies.