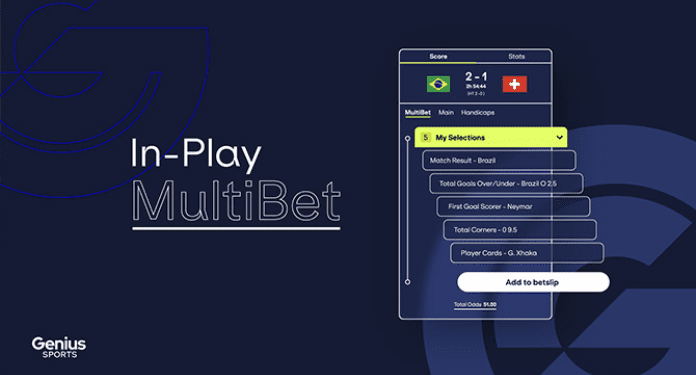 Genius Sports debuted a new betting product in time for the 2022 World Cup next month. In-Play MultiBet is a live betting product that will add even more value to the offer of sportsbooks, and will boost turnover and opportunities.
The new product allows customers to bet on multiple events within a single match and, as Genius said, this is "an essential part of every major sportsbook's offering. Through In-Play MultiBet, customers can place bets one once a game has started, allowing them to bet after every goal, touchdown and during breaks".
Ultimately, Genius Sports hopes this product will appeal to both punters' desire for greater control and bookmakers desire for better business opportunities. But we won't have to wait long to see if this AI-powered product will succeed; it will be put to the test when the FIFA World Cup begins on 20 November.
In-Play MultiBet will also be available for the English Premier League, Liga MX and NFL, among other competitions around the world, including FIBA-sponsored basketball leagues and FIVB-organized volleyball competitions.
"Combining same-match game rooms with unstoppable growth in betting is a game-changing innovation for us and our partners," said Jack Davison, Commercial Director of Genius Sports (CCO).
"Starting with the biggest sporting event of the year, the FIFA World Cup, In-Play MultiBet will enable our partners to unlock higher margins and drive engagement across major gaming and halftime events."
Recently, Genius released a new free game "pick'em" in partnership with Indianapolis Colts and Caesars Entertainment, marking a major development and release moment for the company.