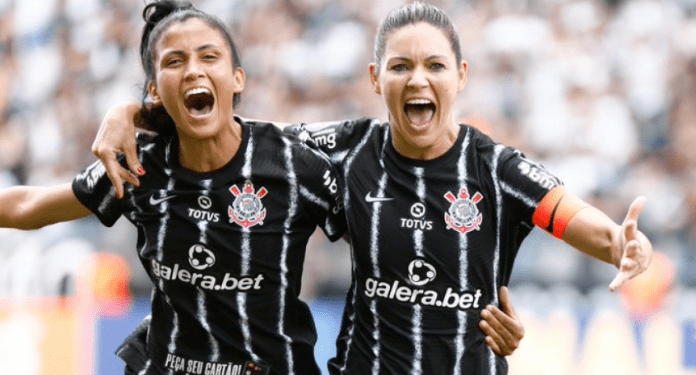 The sports betting site galera.bet – one of the main ones in the Brazilian scenario – carried out a survey that proves the increase in the number of guesses among the female audience. According to the brand, when they started their activities in 2021, the average number of women was similar to the rest of the market, 18%; and now that number is more than double, 38%.
The company's CMO, Ricardo Bianco Rosada, commented on some points that may explain this. Among them is advertising involving artists, soccer players and, above all, sponsorship of women's soccer teams. More transparent communication is also being carried out, without great promises and respecting responsible gaming concepts in this newly formed market.
Ricardo states: "Women's football has reached another level in recent years and the brands' investment in teams, as in our case, which we can speak with propriety because of the partnership with the Brazilian Women's Championship and the Corinthians women's team, arouses a greater interest".
Esportes da Sorte, another recognized sports betting site in Brazil, cited that the percentage reached this year among female bettors was even higher, jumping to 43.8%. In 2021, the house averaged 36%.
What stands out in the Esportes da Sorte platform is the division of the predominant age groups, which ranges from the youngest to the oldest audiences. Check:
Between 18 and 24 years – 34%;
Between 25 and 34 years – 45.3%;
Between 45 and 54 years – 15%;
Over 55 years – 5.2%.
Daniel Trajano, commercial director of Esportes da Sorte, argued about the increase: "We understand that a series of factors led to this increase, among them, the arrival of PIX, which gave instant access to operations, a significant amount of female influencers and celebrities. partnering with betting platforms, and advertising on television and social networks".
Rosada, from galera.bet, also comments that the significant expansion of advertising around bookmakers was another key factor for this increase: "Television advertising around bookmakers has grown alarmingly in recent years, and that, from In a way, it drew more attention from those women who didn't know about sports betting".
"Allied to the introduction of PIX, which facilitated financial transactions, people stayed at home for a long time and had the opportunity to discover new forms of entertainment", adds the executive from galeta.bet.