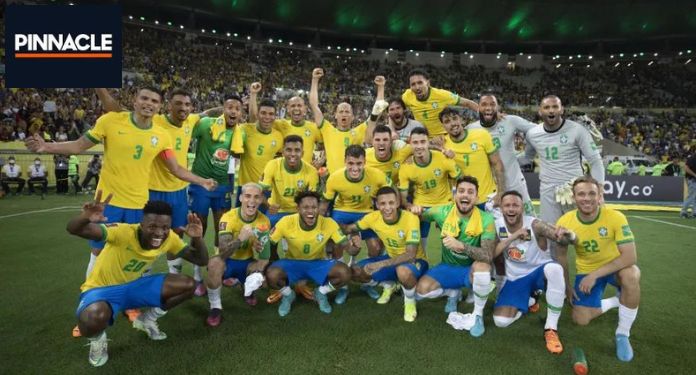 The 2022 World Cup in Qatar is just around the corner. Football fans are looking forward to the arrival of the biggest international competition in the world, which is sure to provide entertainment and new opportunities at bookmakers.
The international competition will have the presence of the greatest players in the world, representing their respective teams, guaranteeing a period with matches of the highest level in world football. It is worth remembering that this year the tournament will be held between November 20 and December 18.
This year's World Cup promises to be one of the biggest editions of the tournament, with broadcasts on open TV and even online video and streaming platforms. The number of spectators can break records and, along with that, we can see a large volume of guesses in sports betting, which is already bustling the iGaming sector.
Several bookmakers have already indicated the favoritism of some selections for the tournament. Pinnacle, for example, released the odds with the main candidates to win the 2022 World Cup, with Brazil emerging at the top, ahead of France and England. Check out the top 10 below: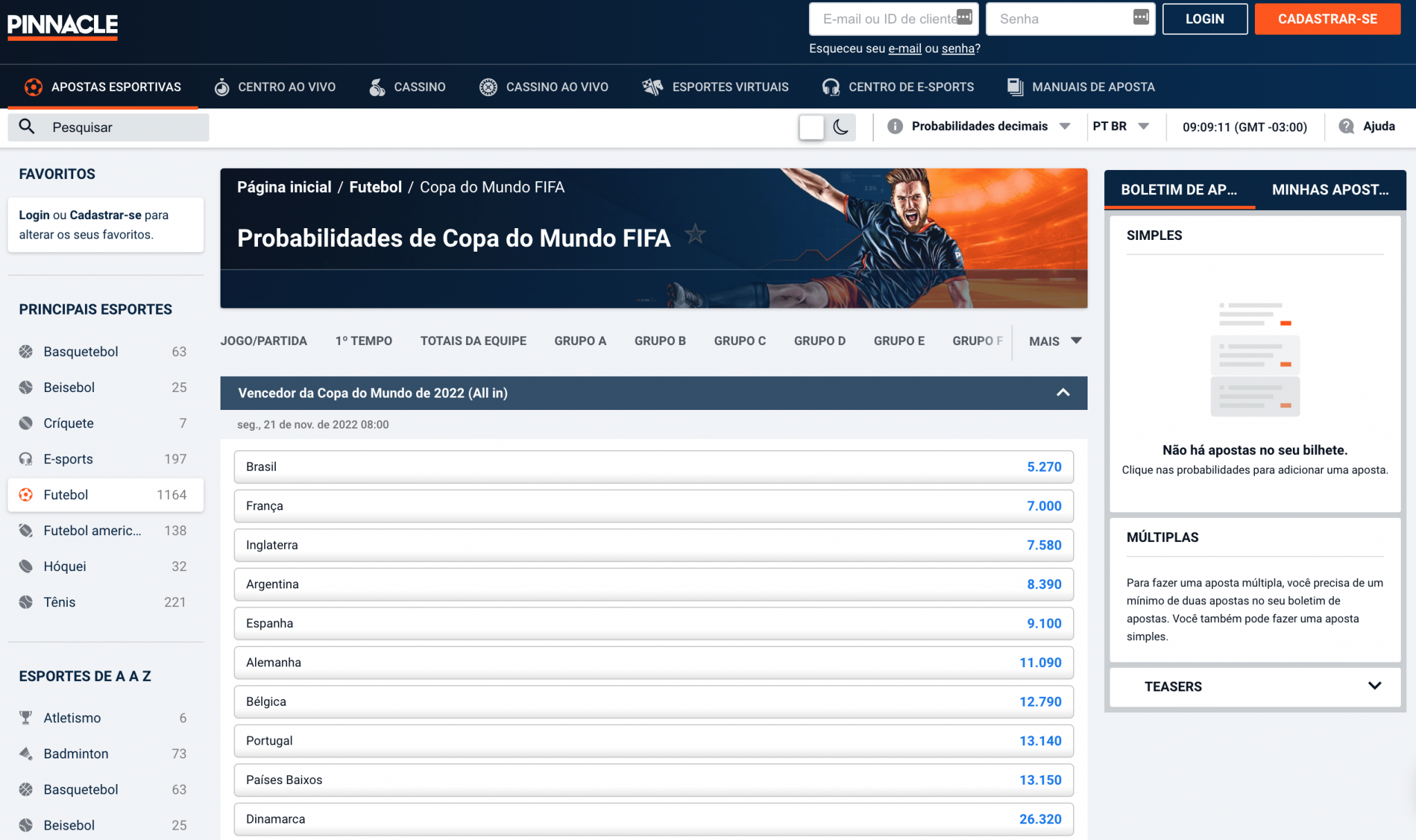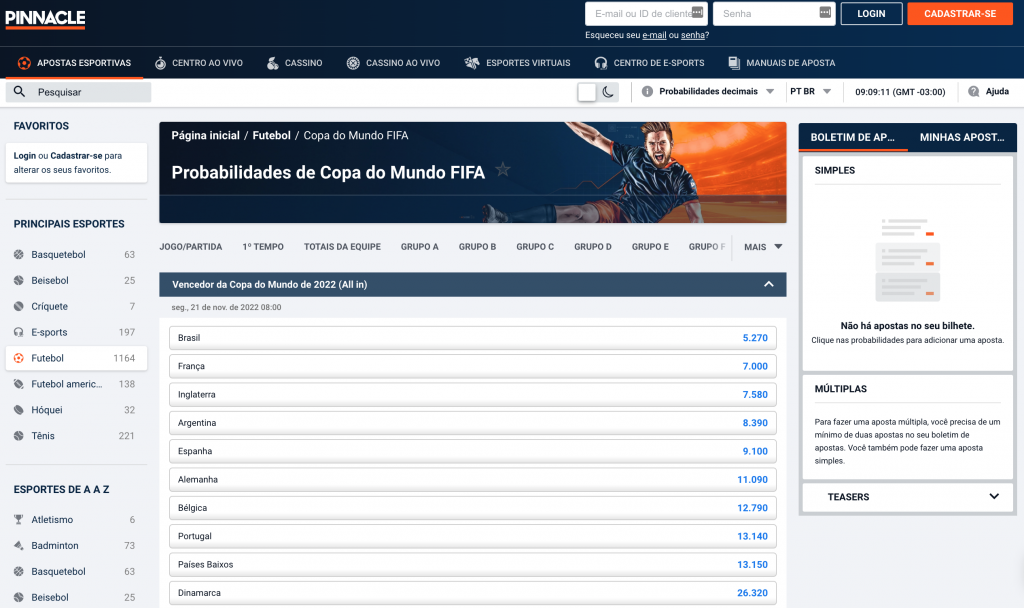 Brazil's favoritism is due to the great phase it has been having in recent months, in addition to a squad that needs no introduction and a crowd totally in love with football.
The sports betting market has, for some time, been recording large numbers in revenue and engagement, proving to be one of the most successful modalities of world entertainment, and attracting more and more fans around the world.
With an audience predominantly passionate about football, Brazil could raise fundamental revenue for various areas of society, such as education, health, etc. The country has enormous potential for the sports betting and iGaming industry in general, and several international companies are aware of the possibilities that may arise in the coming years within the national market.