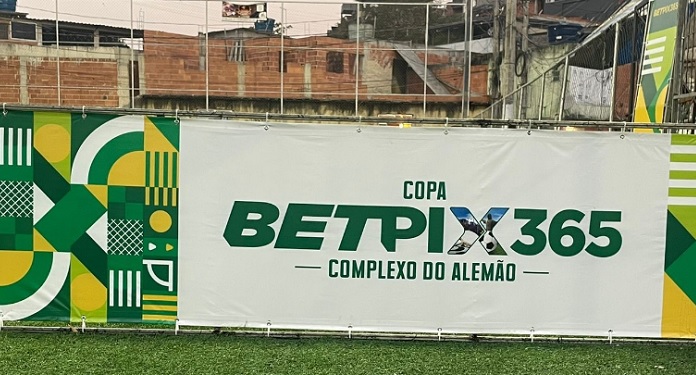 After the first BetPix365 Cup, in Paraisópolis, with the participation of ambassador and former player Luis Fabiano, the bookmaker held an action in Rio de Janeiro. Complexo do Alemão hosted the second edition of the competition this weekend.
"BetPix365 wants to establish itself as the brand that most supports lowland football in Brazil and we are confident that our efforts point to that. We had an incredible experience with the first edition, in Paraisópolis, and now we are going to hold five more editions that will be fully promoted by our initiative", said Junior Rocha, director of BetPix365.
The sports betting company has announced that it will promote four more editions of the BetPix365 Cup in other communities across the country. The first competition in Rio de Janeiro received 160 thousand reais for funding, while the brand is already planning other floodplain tournaments in Brasilândia and Heliópolis, in São Paulo, in addition to another edition in Osasco and another in Salvador.
In all, BetPix365 should inject more than 1 million reais in various football events in the floodplain, contemplating sponsorship of other amateur championships such as the traditional Copa da Van and Copa da Paz, in São Paulo.
"In these five new editions, BetPix365 will provide the investment that covers the entire event. There will be prizes for the teams, transmission of games over the internet, new uniforms produced for all teams and all the help with structure and dissemination", said Junior Rocha.
BetPix365 Ambassador Group
In addition to Luis Fabiano, the bookmaker currently has a select group of ambassadors. The team has Adriano Imperador, Bruno Henrique (Flamengo), Bia Zaneratto (Brazilian national team and Palmeiras), and Dudu (Palmeiras).
Remembering that BetPix365 is the official sponsor of Red Bull Bragantino, which competes in the first division of the Brazilian Championship. Therefore, the company's brand is inserted in a prominent place in the uniform of the São Paulo team.