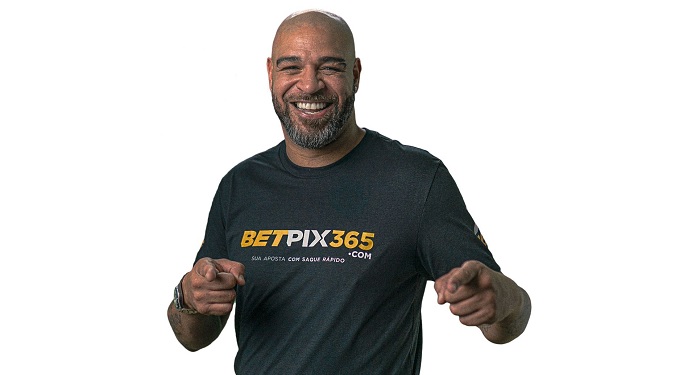 Former soccer player Adriano Imperador will participate in the opening of the festivities of São João, in Campina Grande (PB), this Friday, 10th. The presence of the former striker of the Brazilian team is due to his partnership with the bookmaker BetPIX365, which is the official sponsor of the event. "I really liked the invitation. I've always wanted to visit this party! It will be great to see the event up close," stated the company's ambassador.
Adriano will be present on the 10th, when the festivities will be packed with attractions such as Xande Avião, Flávio José, Nonato Neto and João Lacerda. Remembering that the 2022 edition marks the return of one of the biggest parties in the country after the cancellation of events in 2020 and 2021 due to the pandemic.
BetPix365, which recently joined the Brazilian sports betting scene, is putting up approximately 2 million reais to support São João activities. The celebration should result in more than two thousand job vacancies and generate 300 million reais in the region. The festivities begin this Friday and run until July 10.
Sponsorship in traditional festivities will provide opportunities for activations and attractions for the public. In Parque do Povo, the bookmaker will use the place previously occupied by the former Casino Eldorado to carry out recreational sports activities, with gamified rewards in football and basketball games.
Other BetPix365 Sports Partnerships
In addition to supporting the São João party in Campina Grande and the agreement with Adriano Imperador, BetPix365 also has other relevant sports partnerships in Brazil. The group of ambassadors includes striker Bruno Henrique (Flamengo), former player Luis Fabiano and forwards Dudu and Bia Zaneratto, both athletes from Palmeiras.
In addition, the company is an official sponsor of Red Bull Bragantino and its brand appears in a prominent space on the team's uniform in national and international competitions. Recently, the bookmaker also promoted the first edition of the BetPix365 Várzea Cup, in Paraisópolis, São Paulo.