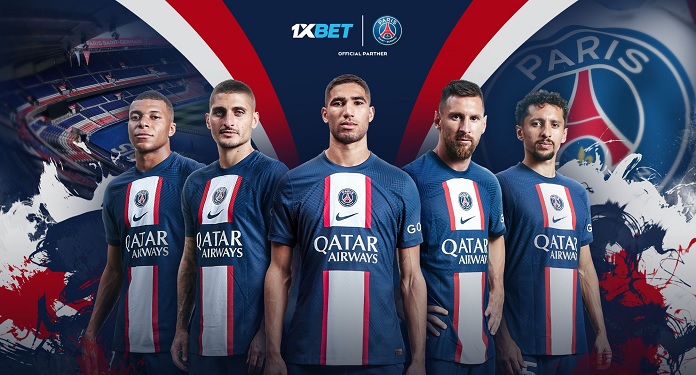 Paris Saint-Germain and the international online betting brand 1XBET have signed a partnership agreement for the next three seasons. From now on, 1xBet is officially a partner of the French club in the African and Asian markets, with the possibility of extending the agreement to other regions in the coming seasons.
In all these territories, marketing campaigns will be launched with the stars of the PSG men's football team. Today, the Parisian club has stars of global impact such as Argentine Lionel Messi, Brazilian Neymar, Spaniard Sergio Ramos and Frenchman Kylian Mbappé.
"We are delighted to welcome 1xBet as a regional partner of Paris Saint-Germain. 1xBet is well established on continents where the club has many supporters" announced Marc Armstrong, Partnership Director at Paris Saint-Germain.
Armstrong added: "1xBet is an ambitious brand in the world of online sports betting and, by collaborating with Paris Saint-Germain, hopes to consolidate its position as a leader in many countries."
Alex Sommers, spokesperson for 1xBet, also spoke about the new agreement with one of the main powers of European football. "We share the desire to succeed in all fields and offer fans a new and enriched online betting experience."
1xBet is one of the leading bookmakers in the world, operating directly and through its partners in several countries in Latin America, Europe, Africa and Asia, employing thousands of employees.
About 1xBet
Based in Cyprus, 1xBet is an international betting brand, offering products and services to customers in several countries. The company has sponsorship deals with major rights holders including Serie A (Italian Championship), LaLiga (Spanish Championship), CAF and others.
The bookmaker covers more than a thousand events daily in different sports, such as: football, tennis, basketball, volleyball, hockey, golf, boxing, handball, baseball, table tennis, biathlon, curling, Formula 1, cricket, cycling, skiing, water polo, among others.