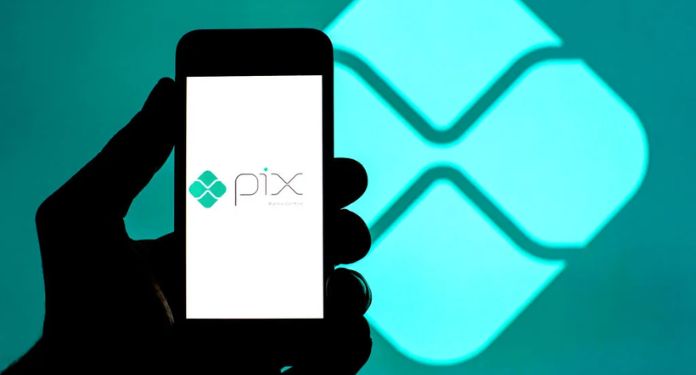 The sports betting market is in a great phase of expansion and innovation around the world, including in Brazil, where the sport is benefiting from PIX, one of the most famous payment methods on the national scene.
The PIX arrived in 2020 and since then it has been revolutionizing several markets in the Brazilian scenario, as its agility is the biggest differential, and can be done on weekends and at any time.
IstoÉ published an article detailing this revolution in sports betting through PIX, citing how important this payment method is for the sport.
Check out the full sports betting news below.
Since its introduction in November 2020, the Central Bank's instant payments system has transformed the lives of self-employed workers, modernized Brazilian banking institutions and considerably boosted national e-commerce.
Several economic segments were encouraged with the entry of PIX. Others have been totally reinvigorated, as is the case with online bookmakers. Industry experts claim that betting sites quickly understood how PIX could revolutionize this segment in Brazil.
"A year ago, the most popular way to make deposits at a bookmaker was still the bank slip. Before placing a bet, the player had to issue a ticket, pay, wait for compensation of up to 3 days, in order to have access to the balance. Nowadays, a bettor can be watching a football match, make a deposit via PIX, place the bet, and withdraw the profit directly to their account. All instantly. Practicality and speed are very important factors in this segment", said Felipe Pereira, editor-in-chief of the site specialized in sports betting BônusdeApostas.com
The reality is that deposits via PIX were considered a novelty in the segment for a very short time. In a matter of months, large companies in the industry had to rush to deploy the PIX system on their sites. It was precisely the Brazilian market that dictated: Anyone who doesn't accept PIX will soon be out of the game.
International bookmakers realized that the new direction in the Brazilian market was transformative and irreversible. To attract new customers in a segment with strong competition, it was essential to highlight the advantages of PIX and even offer bonuses to those who use it.
Quickly, bookmakers that accept PIX became the norm in the market. The Swedish company Betsson, a giant in the sector throughout Latin America, as well as Betano, were pioneers and started to offer withdrawals via PIX to Brazilian customers since the beginning of the year.
Perhaps the most interesting move in the market recently has been the entry of bookmakers introducing PIX even in the brand name. Sites focused exclusively on the Brazilian player, such as Pixbet, and the newcomer Betpix365 already appear with great prominence on the national scene.