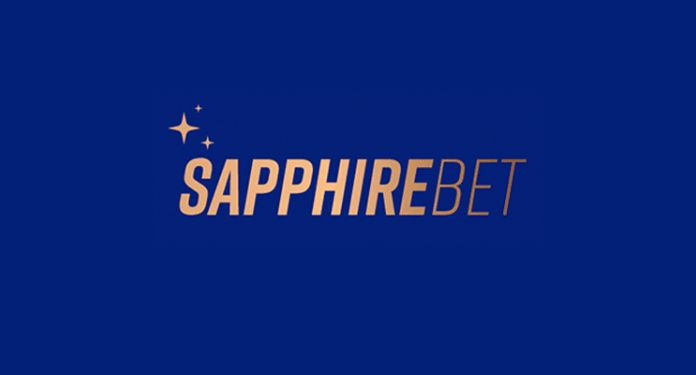 Sapphirebet, a Cyprus-based company operating under a Curaçao gaming sublicense, is a leading organization in the European Union (EU) online casino and betting market.
Working with the best providers of sports betting and casino games (the company has 7000 licensed slot machines), Sapphirebet provides top quality service to its player.
The iGaming Brazil team did an exclusive interview with the betting brand, where it clarifies the company's upcoming plans and expectations for Brazil.
Check out the exclusive interview that Sapphirebet gave to iGaming Brazil
iGaming Brazil: What is Sapphirebet's target audience and scope?
Sapphirebet: We are a brand that is starting in the Brazilian market, our idea is to attract the young audience who likes football, sports and betting and try to captivate future bettors to play at Sapphirebet, where we have great chances, an intuitive, fast, agile website , of quality, with many markets, many options in each game and now focused on the country market.
iGaming Brazil: What can players find on your website? Besides casino or betting?
Sapphirebet: I think we can say that we are proud of our employees who maintain a high level both ways and at all levels. We have over 7000 slot machines and 30 sports – everyone will find something to their liking. For our part, we can guarantee honesty and the hope of good relations with the Brazilian market, for which we will present interesting local promotions.
iGaming Brazil: What is Sapphirebet's focus? Casino or sports betting?
Sapphirebet: On the site we have casino, traditional slot machines, live casinos, live roulette, live poker, there are a huge number of live games that the player can participate in, where you play directly with the person on the other side .
iGaming Brazil: What does the Brazilian public play the most on the site?
Sapphirebet: The Brazilian players that come in, I can say that 90% of them come in to play with sports betting.
iGaming Brazil: After the sanction of sports betting in Brazil, how does Supra Bets see the current scenario in Brazil?
Sapphirebet: At the moment, what we can see is a future legalization of sports betting in Brazil so that all operators operating in the gray market can have the opportunity to start operating with a license in a more regulated way.
For us it will be an opportunity, we will be attentive, if possible we will obtain a license in Brazil when it becomes available and in this case it will be positive because we will have a massification of sports betting, something that is not happening at the moment, which is the time to advertise, sponsor and attract more players to enter the world of sports betting.
iGaming Brazil: Will the company open branches here in Brazil?
Sapphirebet: We're good online, and I think we should do what we've been doing well for many years. We will focus all our efforts on maintaining the quality of the project, not its region coverage. May those who meet us see exactly our quality. We're serious.