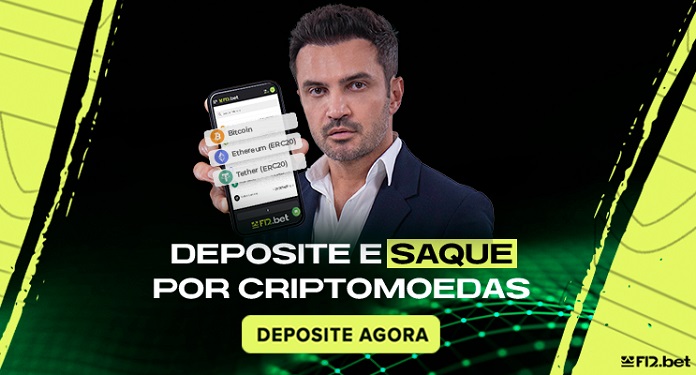 Cryptocurrencies are gaining more notoriety in recent years. In constant development, new forms of use are appearing as in bookmakers and virtual casinos. Seeking to offer benefits to its bettors, F12.Bet is being one of the first platforms to offer the option of withdrawing in cryptocurrencies, in addition to depositing in more than 15 digital currencies.
The list of currencies accepted on the betting platform includes Bitcoin, Ethereum, Tether, Ripple XRP, Litecoin, Stellar Lumens. In this way, F12 seeks to provide a simple and fast service through cryptocurrencies, as well as convenience for players who want to deposit and/or withdraw using the currency they prefer.
It is worth mentioning that F12.BET is carrying out a series of actions to establish itself even more in the national industry. Recently, the house closed a deal with Argentine developer Vibra Gaming and added the Brazilian classics to its website.
The games that make up this category, as the name suggests, were developed with the Brazilian and Latin American audience in mind. Super Bola and Show Ball 3. They won an exclusive session, which allows them to be found and played more easily by F12 users.
About F12.Bet
Falcão's bookmaker, Rei do Futsal, arrives on the national market with the intention of offering the highest level of gameplay linked to new trends and technologies. With a wide range of sports, users can register their predictions for football, basketball, volleyball, tennis, handball, futsal, wrestling and even eSports.
In addition to live betting, F12.BET also has live casino and casino games. Safe and reliable, the site has certifications from the main authorities, being committed to the pillars of responsible gaming and offering clear operating policies.