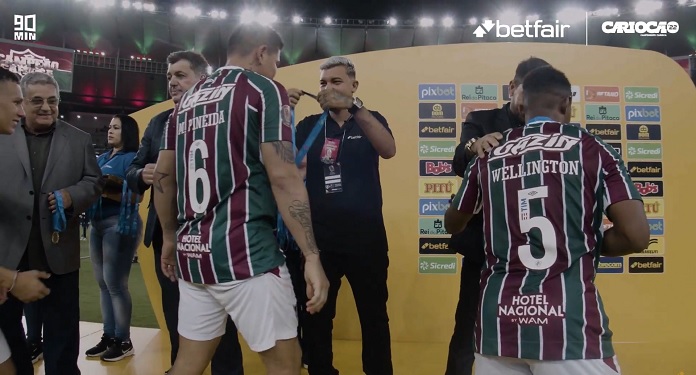 Owner of the naming rights of the 2022 edition of the Carioca Championship (Cariocão Betfair), Betfair promoted a special activation of its sponsorship by providing the presence of two fans of the finalist clubs in the return match of the competition decision.
With the conquest of Fluminense, the fan had the opportunity to deliver the medals to the players of their favorite team. This action with a football fan resulted in material made by 90Min/The Player's Tribune for the bookmaker.
For the final of the State Championship, the sports betting company chose two fans: André Luiz da Silva Rodrigues, a Fluminense fan, and Matheus Leme de Souza, a Flamengo fan.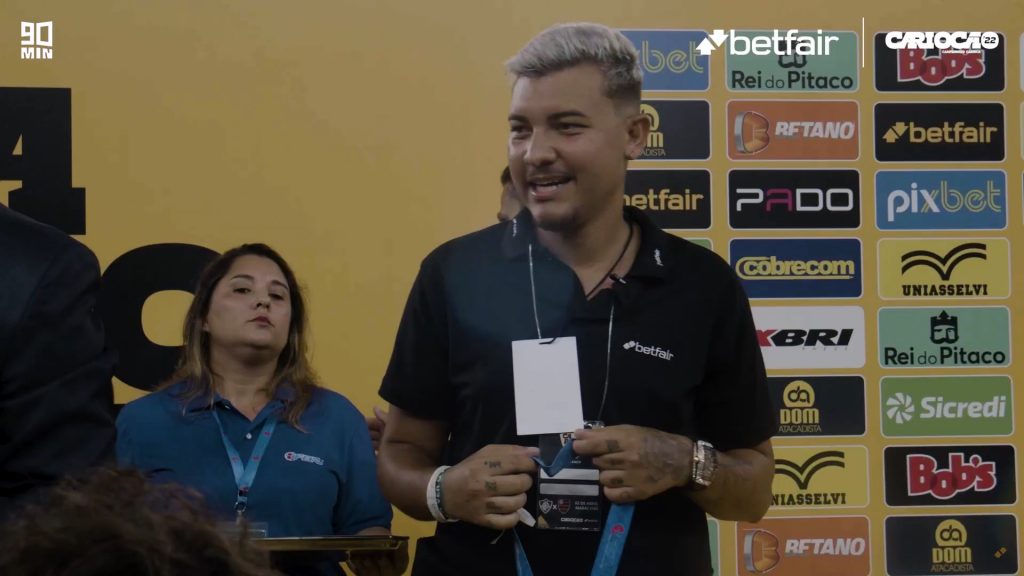 The two had the chance to make an exclusive visit to the Maracanã stadium, passing through the locker room, lawn, Walk of Fame and watching the decisive game from a box.
With the end of the confrontation, the supporter of the champion team was invited to enter the field in order to deliver the medals to the players of their team. "The motivation to be Fluminense was because of my uncle. His house is all painted with the team's colors, there's a flag, a photo, everything is Fluminense", said André.
The Flu fan, who even received an official shirt from the team as a gift to his uncle, added: "All the time he only talks about the team. It was the best experience of my life. I'm super excited, shaking. I have to congratulate Betfair, thank you very much. It's a dream come true. Congratulations indeed".
About Betfair
Betfair is a company focused on the gaming and sports betting industry that operates the largest online betting exchange on the planet. The house also provides sports betting, online casino games, online poker and bingo. Today, the company has two main offices located in Hammersmith, Greater London, England, and Clonskeagh, Dublin, Ireland.