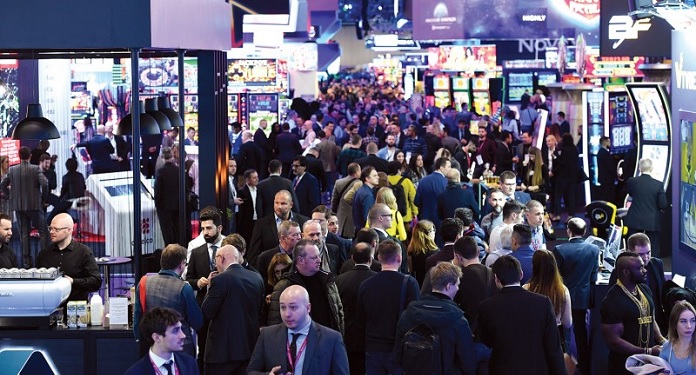 Due to a decision by the Board of Directors, Merkur Gaming Group has officially withdrawn from participating as an exhibitor at ICE London 2022, an event scheduled for the 12th and 14th of April. When informing ICE organizer Clarion Events, Merkur cited that for various reasons, significant investment in the event would not offer a positive return.
In a note, Merkur Gaming stated: "We cannot accept the new dates for ICE 2022, with the fair taking place at the start of the Easter holiday, the Covid-19 pandemic – with the Omicron variant currently raging across the Kingdom. United Kingdom – which remains a serious health issue and the additional logistical difficulties arising from the UK's withdrawal from Brexit."
"All these factors combine to come to the inescapable conclusion that the number of visitors (both those based in the UK and those wishing to travel from abroad) will be severely adversely affected, and ICE will not be able to present itself as the main event of the world, as the practical difficulties for international exhibitors will also increase considerably".
"We have a clear obligation to look after our employees, business partners and customers, and that must be a priority. We believe that Clarion and ICE London itself have been important factors in Merkur's success in recent years. We hope to collaborate with them again as soon as possible, but it has to be at the right time, in the right place and under the right conditions."
"We are sorry to have had to make the decision that we have now announced, but in the current circumstances, we are convinced that we have chosen the right path, as an example and for the benefit of the entire international gaming industry."
After Merkur's decision, other groups think about giving up ICE London
At the same time, several international media reported (unconfirmed) news from other companies that were in doubt or intend to withdraw from ICE London 2022. Intergame Online magazine, for example, highlighted that both Scientific Games and Zitro should not attend this year's edition.
Following the announcement of Merkur Gaming, both companies decided not to exhibit at ICE London this year. "While no official statement has been made by either company, they inform us that both Scientific Gaming and Zitro have decided not to exhibit this year, also citing the proximity of the dates to Easter."