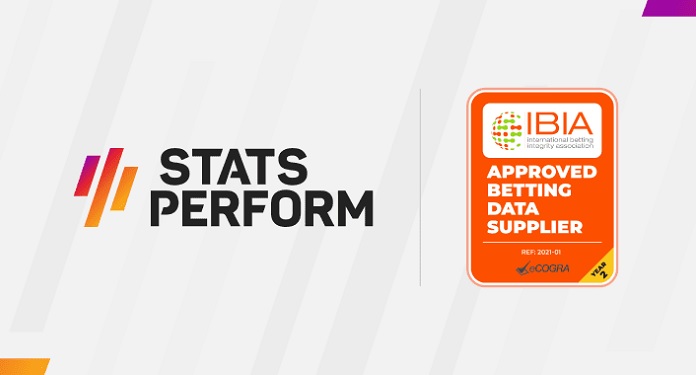 Stats Perform renewed its accreditation to the International Betting Integrity Association (IBIA) data standards following an independent audit sponsored by Ecogra.
The sports data and technology provider was the first company of its kind to receive accreditation in 2021, with the renewal allowing the company to distribute sporting event data for betting purposes for the second year in a row.
Andrew Ashenden, Director of Betting at Stats Perform, commented: "Having been a consistent advocate of the highest standards of integrity and quality in sports data, Stats Perform is proud to become the first company to defend and receive accreditation."
Ashenden added: "Successfully renewing accreditation is a testament to the ongoing quality and integrity efforts of our sports data operations teams. Stats Perform's betting and sports data is chosen by the world's leading rights holders, sportsbooks and providers to deliver exceptional live betting experiences to millions of global sports bettors."
Data standards accreditation was designed by IBIA to independently audit providers of sports data, ensuring that their accuracy and reliability meet required standards. IBIA recognizes the role this plays in eliminating corruption in the sports betting markets.
Khalid Ali, CEO of IBIA, said: "Stats Perform's successful renewal of the Data Standards certification demonstrates the importance of the requirements and the value that betting data providers see in them. This is reflected in the perspective of IBIA members, who view data standards protocols as an essential initiative that has a positive impact on the sports betting environment."
Stats Perform has a long-standing partnership with IBIA
Stats Perform has a long-standing partnership with the International Betting Integrity Association and has been associated with the organization for a long time.