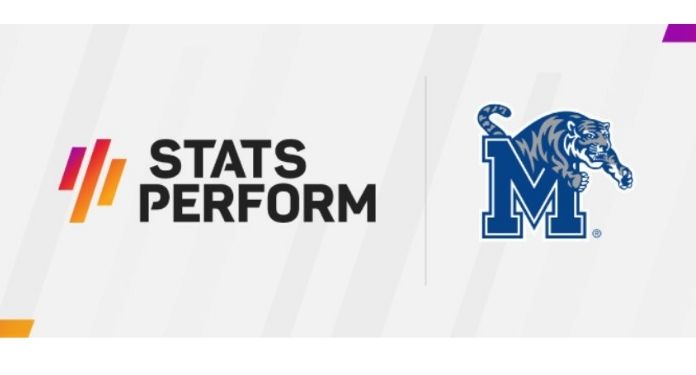 Stats Perform, a leader in data technology for betting and analytics, has announced an agreement with the University of Memphis that will allow the school to leverage Stats Perform's 'PressBox Graphics' platform for sports content and workflow efficiency.
Wayne Ford, SVP Americas Sales and Global Partnerships at Stats Perform, said, "Stats Perform has a long history with NBA and NCAA basketball and we are excited to expand our value to basketball fans by partnering with Memphis to utilize our 'PressBox Graphics' to tell unique stories leveraging our unrivaled sports data and insights."
"Memphis is a great university with a history in store. We are excited to partner with them to help them maximize their production and social media presence," added Ford.
'PressBox Graphics' includes design templates to create high quality graphics in seconds while updating in real time. It can create content on all platforms, from the web and social media platforms to TV and ads, while social media integration allows for immediate distribution to social media.
The University of Memphis will utilize PressBox Graphics to produce social media content for the men's basketball team during the 2021-2022 season. The platform will also provide the university with data that will include box scores, schedules, staff stats, and more.
Memphis will use PressBox Graphics to help streamline the workflow to get more content to fans, faster, while opening up more opportunities for sponsorship.
The University's men's basketball team has a huge following on social media with over 74k followers on Instagram and over 123k followers on Twitter. With two of the top 10 Class 2021 recruits on the team, there will be plenty of promotional opportunities for Memphis that PressBox Graphics can help maximize across all social media.
Michael Schroeder, Director of Integrated Communications at Memphis, commented, "We're excited to partner with Stats Perform to deliver high-quality, engaging content to our basketball fans. We want to see how this helps our fans follow and consume the Tiger Basketball this season."