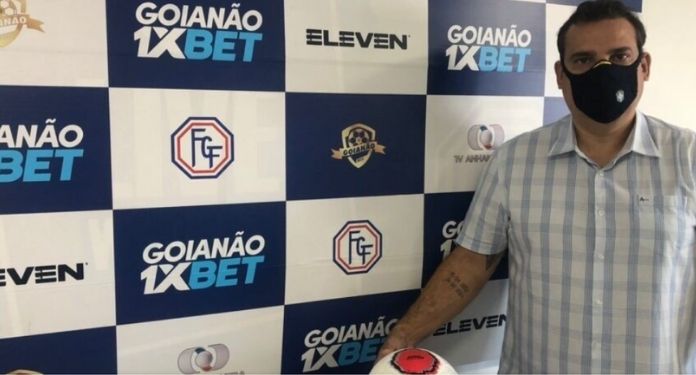 Starting this Tuesday (25), the Goiás 2022 Championship had great news revealed. President André Pitta revealed the new naming right of the competition, which will officially be called Campeonato Goiano 1XBet 2022 and for the first time in history will feature the transmission of all matches of the competition.
TV Anhanguera renewed the broadcast of the competition for another year. That way, we will have one game a week on open TV, always on Saturdays at 4:30 pm.
On Twitch we will broadcast the rest of the matches, which total 74. The streaming platform already has in its catalog the Copa do Brasil, Copa São Paulo, Série D, national grassroots tournaments, Brasileirão Feminino A2 and A3, among others.
The 79th edition of the Goiás Championship
In its 79th edition, the Campeonato Goiano will be inaugurated by the match between Vila Nova and Goiatuba. The game takes place today, Tuesday (25), at 7:30 pm, at the Olympic Stadium.
Also this Tuesday, at 8:30 pm, Aparecidense and Iporá will face off at Annibal Batista de Toledo, in addition to Anápolis and Goianésia at Jonas Duarte. Another three matches take place tomorrow, Wednesday (26).
Goiás will debut in the state on Wednesday (26), at 20:30, against Grêmio Anápolis, current Champion Goiano. Three days later, the club will play its first game at home, against Anápolis, next Saturday (29), at 4:30 pm, broadcast on TV Anhanguera.
Goiás matches will also be broadcast for free on the Eleven Sports channel. The platform offers its contents on its own website, or mobile application, which can be downloaded from the Play Store (for android phones) and the App Store (for IOS phones).
About 1XBet
1XBet is a sports betting and online gaming company with a Curaçao eGaming License. In 2019, the bookmaker adopted a growth strategy based on sponsorship agreements with relevant football clubs.