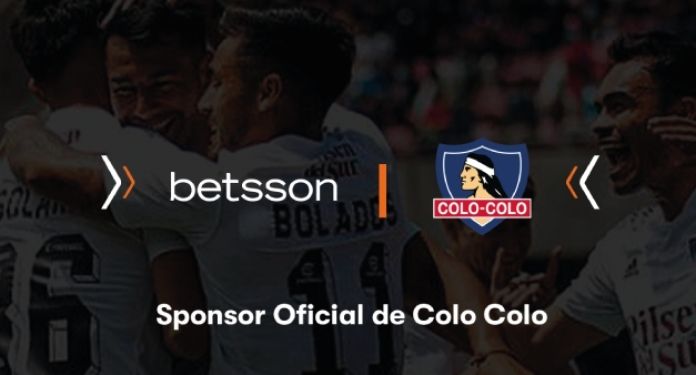 Grupo Betsson, a global sports betting and gaming operator, has just announced that it has signed a one-year sponsorship deal with Colo Colo in Chile.
Considered the most successful club in Chilean football and the only one that has never been relegated, Colo Colo has positioned itself as the most popular team in the country and the greatest champion of the Chilean first division with 32 titles.
This sponsorship marks another step in Betsson's international strategy of partnering with renowned local and international sports teams.
During 2021, the Betsson Group has been very active in sponsorships in Latin America. In addition to being the official regional sponsor of Copa América 2021, Betsson has also become the name sponsor of Liga 1 Peru and Campeonato de Chile.
Betsson is also the sports betting partner of the Chilean National Team at a digital level, making it the first sponsor in this category for La Roja.
Betsson's support of South American football has now extended to Colo Colo, which is the only Chilean team to have won the prestigious Copa Libertadores da América. The South American club football tournament, organized by CONMEBOL, returns this year with Colo Colo once again being one of the participating teams.
Andrea Rossi, Commercial Director for South America at the Betsson Group said: "In our expansion effort in the region, we are also partnering with local football clubs that we can support to grow."
"As well as allowing us to further strengthen our brand in the region, it also develops the clubs, allowing them to invest more in their players, staff and facilities, making the sport we all love – football – more electrifying," added Rossi.
The global sponsorship agreement between Colo Colo and the Betsson Group will cover the 2022 season with the possibility of renewal. Once Colo Colo is back on the pitch, the team's renowned shirt will sport the Betsson logo on the sleeve, respecting the club's historic colors while adapting to black and white.
Likewise, the President of Colo Colo, Edmundo Valladares appreciated the agreement. "We are very pleased with this sponsorship. Colo Colo is once again synonymous with greatness, always attracting good commercial agreements".
"This helps us to position ourselves as a very valuable institution, both from a sporting point of view and certainly also in the global arena that we, as football leaders at the national level, must have", concluded Edmundo.
Colo Colo's commercial manager, Samuel Pérez, commented: "We are very proud to welcome one of the most important gaming operators in the world, Betsson, to our family of sponsors. We consider this agreement a milestone and the beginning of a new stage. to the club".
"The association with a company with more than 55 years of international experience will undoubtedly help us to improve the positioning of Colo Colo at a regional and global level", concluded Pérez.