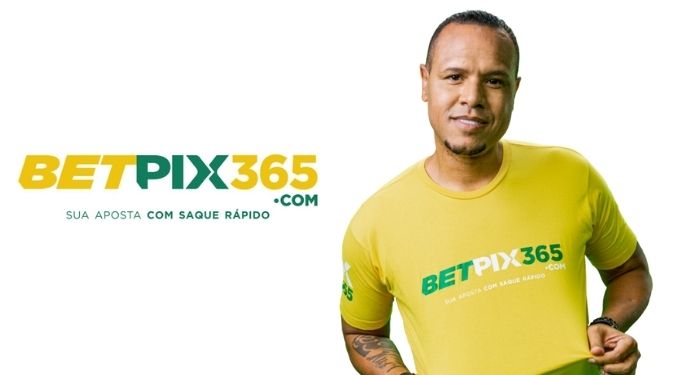 BetPix365 announced that former striker Luis Fabiano – third top scorer in Tricolor history, with 212 goals – is now part of the brand's ambassadors team.
The bookmaker recently arrived in the Brazilian market with a proposal for a democratic game and the possibility of withdrawals and deposits via Pix, with a minimum value of just R$1.
Luis Fabiando, 41, recently announced his retirement from football, now focusing on his work on the Ponte Preta football board. The partnership with BetPix365 is a new challenge in this new life for the São Paulo idol.
"I have never run away from challenges in my career. And this is going to be an interesting one for me. I've always said what I think and, now, my guesses are worth the fun", says the former striker of the Brazilian team at the 2010 World Cup.
Dudu was the first official brand ambassador in Brazil
BetPix365 recently announced its first official ambassador in Brazil. This is striker Dudu, who has been playing for Palmeiras since 2015. The confirmation of the partnership took place on the social media of the athlete himself and the group in the betting sector, according to Máquina do Esporte.
One of the top players at Palmeiras in recent years, Dudu has declared he is honored to enter the sportsbook market in an agreement with BetPix365. "I'm happy with this partnership," said the player who will return to wearing the Verdão 7 shirt in the 2022 season.
Dudu added: "I have links with other big brands and feel honored to start in this market with BetPix365. I'm sure it will be a successful partnership."
About BetPix365 and safe play
BetPix365 is committed to a responsible gaming policy and the entertainment of its customers. The brand's platform provides tools for the user to have more information on how to maintain their prudent playing style, as well as questionnaires that are intended to help with personal control.
The company's website has a wide range of options and, in addition to betting on football, it also offers offers in basketball, baseball, tennis, handball, boxing, American football, table tennis, volleyball, beach volleyball, MMA, among others.
The bookmaker does not accept a bet from a customer that is contrary to a limit or exclusion established by the user.