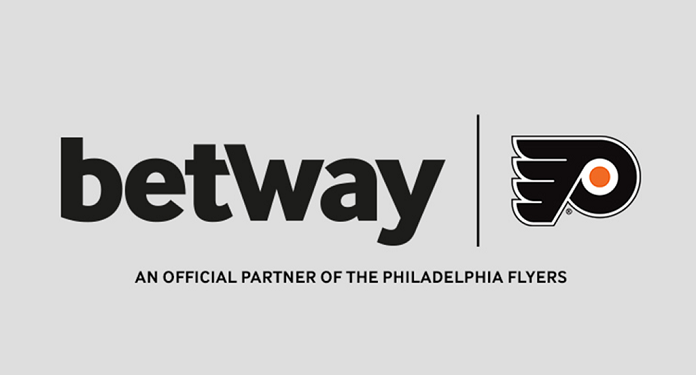 The Philadelphia Flyers announced that online betting and gaming company Betway has become its new partner. As the 'Official Partner' of the NHL team, the operator's brand will be placed on the ice and elsewhere in the team arena during their home games.
In addition, Betway will benefit from all the visibility guaranteed with the broadcasts of the games and actions on social networks in partnership with the team.
"As an organization, we focus on partnering with forward-thinking, innovative brands that understand not only where the sports industry is now, but also where it's going," said Mike Shane, Director of Business at Flyers.
Shane continued, "This partnership with Betway is a great combination for our organization, and thanks to our league-leading social media platforms and our consistently strong TV ratings, we're able to provide our partners with incredible exposure and reach."
Anthony Werkman, CEO of Betway, also spoke after the formalization of the partnership. "Continuing the brand's growth, we are excited to add the Philadelphia Flyers to our growing portfolio in North America. Through our partnerships with the Flyers and the 76ers, Betway now has an important presence in Philadelphia."
Werkman added, "The Flyers are one of the most popular teams in the NHL, setting records on social media and TV ratings, so this partnership will give us great exposure to fans across Pennsylvania who have access to our products."
Flyers is one of the most popular teams in the NHL
Today, the Philadelphia Flyers has one of the most popular and far-reaching social media presences in the national hockey league, something that adds unparalleled value to its partners.
This season, the team is leading the Twitter engagement ranking among the league's participants. In addition, the team achieved national TV ratings records in 2020 and continues to achieve high ratings on regional and national broadcasts.
About Betway
Betway is part of the Super Group, a digital company with global reach that provides top-notch entertainment for the betting community. The group owns some of the top gaming brands such as Betway, a premier online sports bookmaker, and Spin, an online casino offering.
Betway is an innovative provider of sports betting, casino betting and eSports. Founded in 2006, the house operates in several regulated markets and strives to provide a personalized, fun experience supported by a safe, fair and responsible environment.