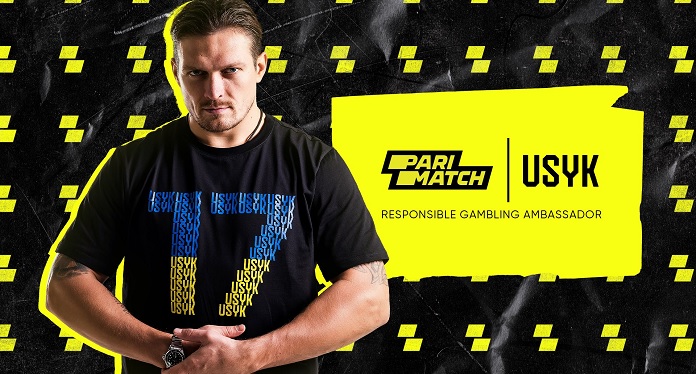 Boxer Oleksandr Usyk has partnered with Parimatch to become their first ambassador for the "Responsible Gaming Project".
With this new cooperation, both Usyk and Parimatch will seek to promote the principles of responsible gaming and provide the tools necessary to help players make informed decisions.
In a statement, the Ukrainian heavyweight champion of the world and Olympic gold medalist said he hopes to bring his skills from the ring to the real world to achieve that goal.
"Willpower, motivation and self-control are the key elements for victory. The same goes for the game: it's important to be aware while playing, understand that this is just a way to have fun and get positive emotions, and you can always take a break if necessary," noted Usyk.
He added: "That's what I mean by responsible gaming. That's why I'm joining the Parimatch initiative, which will make players aware of the principles of fair, responsible and transparent gaming".
Parimatch has an extensive list of representatives
The Usyk deal is the latest in an already extensive list of brand representatives, which includes names like Conor McGregor, Petr Yan and the Shevchenko sisters. The Responsible Gaming Project will also enable Parimatch to conduct educational events for customers and raise awareness of the potential hazards of gambling.
Maksym Liashko, Deputy CEO of Parimatch Tech, said: "As a market leader in the CIS (Community of Independent States) and a responsible company, we are advocating a movement towards responsible gaming."
Liashko added: "Our team will carry out the Responsible Gaming Project with analysis and direct communication with customers. We are confident that partnering with Oleksandr will take our initiatives to a new level and will help Parimatch spread knowledge about responsible gaming among players around the world."
This action represents another milestone in an already hectic year for the company, which yielded the technology brand and bets new agreements with six Premier League clubs and the renewal of its partnership with Juventus, from Italy.