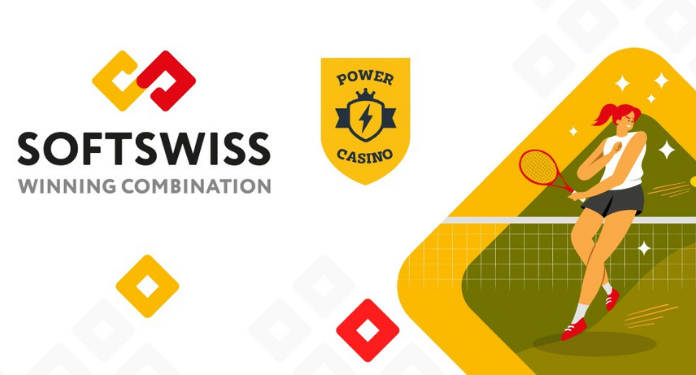 This new release will be the first integration of the Sportsbook Platform with a client that does not work on the Online Casino Platform SOFTSWISS.
The deal will allow PowerSport players to place bets on over 10,000 live events, over 70 types of sports and over 1200 betting markets. The integration of the third-party platform is a significant milestone in Sportsbook's growth as it continues to break new ground and establish itself in the global arena.
The new SOFTSWISS project was launched on June 18, 2021. The installation process was completed via API in a record month. He arrives just in time for the start of another major sporting event this summer – the 2021 Wimbledon Championships, which kicked off on June 28th.
The deal incorporates the standard sportsbook package which will include all the latest additions such as free bets, Comboboost and more.
Since its official launch in December 2020, Sportsbook has already shown amazing results working with a wide variety of brands operating on the online casino platform.
The sports betting software solution continues to grow and is actively expanding its third-party customer base with PowerSport.
Aleksander Kamenetskyi, owner of the sportsbook product, said: "We are thrilled to introduce the first sportsbook client outside of the SOFTSWISS Online Casino Platform – PowerSport – which will help us to further expand our network of business partners!"
"Integrating with a third-party platform client is a huge step that will help us to strengthen Sportsbook's global positioning in the market. In the coming months of 2021, we expect Sportsbook to generate massive brand growth as well as expand into interesting new territories. Stay tuned!", concludes Kamenetskyi. Lukas Drabek, CEO of PowerCasino, comments on this event: "Our relationship with SOFTSWISS started in 2020 with the integration of slot games into our online casino project. SOFTSWISS proved to be a reliable partner with a great team and a high quality product".
"We had no reservations about starting a new project together and we are now very excited to expand our partnership with the SOFTSWISS Sportsbook platform. We are happy to see that the product is constantly evolving, allowing us to provide new features and a great betting experience. for our players around the world," concludes Drabek.
About SOFTSWISS
It is an international technology brand that provides software solutions for managing iGaming operations. The company holds a number of gaming licenses, providing a "one-stop-shop" white label solution, handling all technical, legal and financial processes on behalf of its customers.
In 2013, Softswiss was the first in the world to introduce a bitcoin-optimized online casino solution. The company is therefore considered a technical expert with regard to the use of cryptocurrencies in online games.