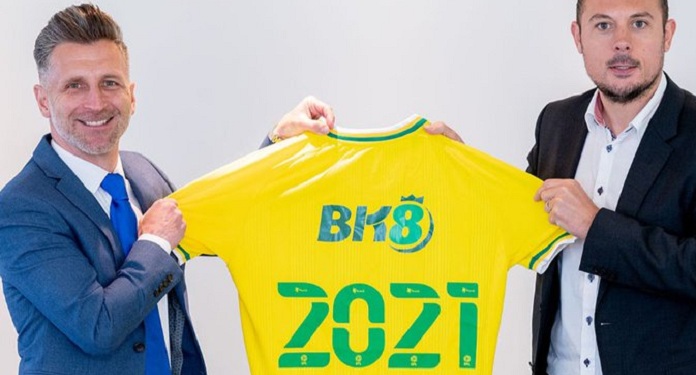 BK8 Sports has signed a partnership with Norwich City Football Club. According to the terms of the contract, the company becomes the main sponsor of the English football team next season.
As part of the deal, the BK8 logo will appear prominently on the team's shirt from the first game and on Norwich City's training uniforms during the 2021-22 season, when it will return to the Premier League after winning. the access.
According to a note published on the club's official website, Norwich City revealed that a series of activations for supporters is scheduled to take place throughout the contract with the new partner.
To reinforce collaboration between organizations, former team player Darren Eadie became brand ambassador. In doing so, it will help drive engagement nationally and internationally. Also according to the official statement, the deal was made with the help of Outlast Sports and Entertainment.
Ben Kensell, COO of Norwich City, stated: "We are delighted to welcome BK8 as our new key partner. It's great that they see the value of working with Norwich City."
Kensell added: "BK8 will undoubtedly be a new brand for City fans. However, this is a very prestigious company throughout Asia. The Premier League has an audience of over three billion and is broadcast to over one billion homes. A large proportion of these Premier League fans are in Asia."
Strong in Asia, BK8 Sports wants to increase brand exposure in Europe
BK8 has a strong presence in the Asian betting market and aims to increase the visibility of its brand and customer base through Premier League deals.
The brand also hopes to be able to use this partnership to introduce the cryptocurrency to a wider audience. Last year, the company launched its own cryptocurrency payment method to support currencies such as Bitcoin and Ethereum.