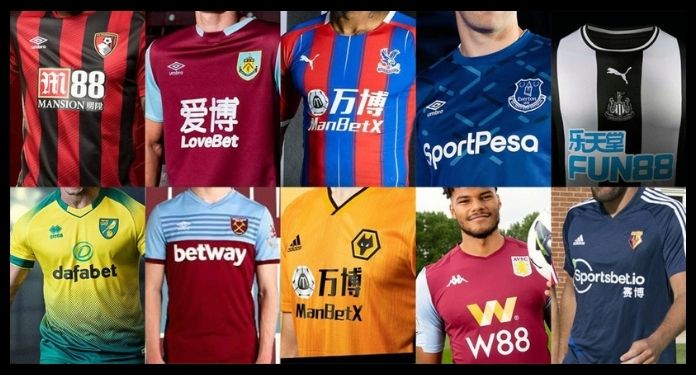 Premier League clubs are due to meet on Thursday 25 to discuss bookmakers' sponsorship issues. Since the agenda is one of several examined in the government's review of the 2005 Gaming Law.
A House of Lords Committee last year recommended that betting and gaming companies should no longer be allowed to advertise on sports teams' uniforms in an attempt to help tackle the gambling problem in the UK.
The government launched the review in late 2020, with its request for evidence seeking set to end on March 31. The top English clubs are currently awaiting an update on their findings about the relationship between sponsoring their uniforms and gambling addiction. The matter is due to be discussed at a meeting on Thursday.
Eight teams have brands from this sector stamped on the front of their shirts, while 17 clubs started the 2020/2021 season with some association with a betting company.
Speaking to Sky Sports News, a spokesman for the Department of Digital, Culture, Media and Sport said: "We are currently conducting a comprehensive review of gaming laws to ensure they are suitable for the digital age and a public call with evidence is open to contribute to the debate ".
He added: "We are determined to tackle problematic gambling in all its forms and the work will build on our strong track record of introducing measures to protect those at risk. But, no decision was made ".
Premier League president is against vetoing bookmaker deals
Premier League chief executive Richard Masters publicly opposed the ban in November 2020. "If there is a need for rebalancing, that's okay, but we don't think there should be a ban on sponsoring football clubs or others sports entities ", he affirmed.