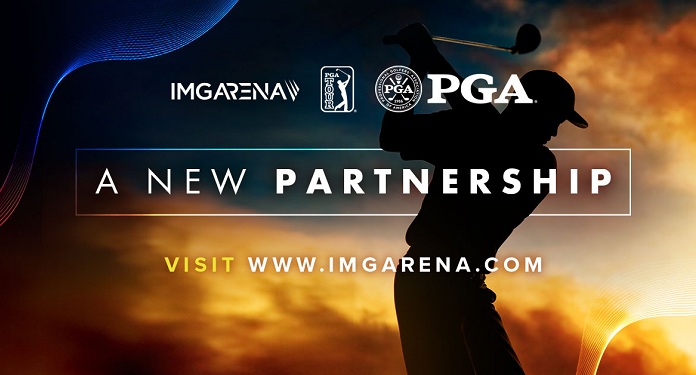 Betting and content service, IMG Arena won sports betting rights to a major golf tournament, the PGA Championship, by signing an agreement with the competition organizer, PGA of America. The tournament runs until the 23rd of this month on the Ocean Course at Kiawah Island Golf Resort in Charleston, South Carolina.
IMG Arena will work with data distribution and live streaming, through its Golf Event Center. The sports betting solution is considered to be a cutting edge product in the segment, developed in cooperation with the main golf championships to provide interactive betting opportunities.
In a statement, the company stressed that the Golf Event Center offers a comprehensive range of data and live markets, bid by bid, in addition to real-time streaming and interactive visualization of the course. While data collection will be performed by ShotLink powered by CDW, the PGA Tour scoring system.
IMG Arena celebrates chance to add new product to its betting offer
Max Wright, representative of IMG ARENA, said: "Golf tournaments are among the most prestigious events in all sports, so we are very excited to guarantee this partnership with the PGA of America".
Wright added: "The PGA Championship has a reputation for producing dramatic and exciting moments, making it a perfect addition to the Golf Event Center for punters to enjoy through our global operator partners."
PGA of America CEO Seth Waugh also spoke publicly for the deal. "This partnership will allow fans to get involved in one of our main events – the PGA Championship – in a way that they have never been able to before."
Waugh added: "This is really a new way to go beyond dedicated golf fans and increase interest in the game with a more diverse fan base. We are excited about what this opportunity will bring now and in the future, especially when the PGA Championship will be held in states where sports betting is allowed ".
Rick Anderson, media director of PGA TOUR, also commented on the sealed commercial arrangement between the organizations. "The IMG Arena Golf Event Center is a unique sports betting product that offers a new dimension to the golf experience for fans around the world."
Anderson further stated that "alignment with the PGA of America to add the PGA Championship to the Golf Event Center demonstrates how the golf community is working together to elevate and protect the sports betting experience for fans, while improving market offers from professional golf operators ".