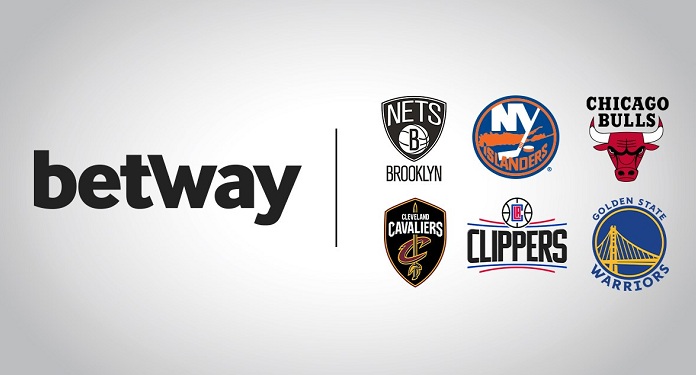 The world-renowned betting brand, Betway, has announced partnerships with six of the most respected and successful NBA and NHL teams in the United States.
The signed deals involve five NBA franchises: Brooklyn Nets, Chicago Bulls, Cleveland Cavaliers, LA Clippers and Golden State Warriors and bring Betway to the best-known basketball league on the planet.
The bookmaker will also be on 'ice', after securing cooperation with the four-time Stanley Cup champions, the New York Islanders. In addition, Los Angeles Kings will grant visibility to the brand during games and other digital activations.
These ads demonstrate the Betway brand's growing commitment to sponsoring winning teams in the most popular sports in the North American market.
Anthony Werkman, Betway's CEO, said: "It is a very exciting time for the Betway brand, as we entered the USA through our licensed partner DGC. We are delighted to have closed deals with six renowned sports teams from the United States ".
Werkman continued: "Business is an extension of our existing focus to promote Betway in highly popular sports and exhibited around the world. Our brand will be seen on the court and in some of the largest arenas in North America, bringing our bettors closer to the action ".
Also according to the company's CEO, the brand is recognized "globally as a leader in offering a fair, safe and responsible environment for placing bets and we hope that US players will have a similar experience".
Betway closes trademark license agreement with DGC focused on the USA
Betway has entered into an exclusive license agreement with DGC for the use of the mark in the United States. Therefore, DGC has guaranteed access to the market in several states, where it will use the global brand for its sports betting and iGaming offer.