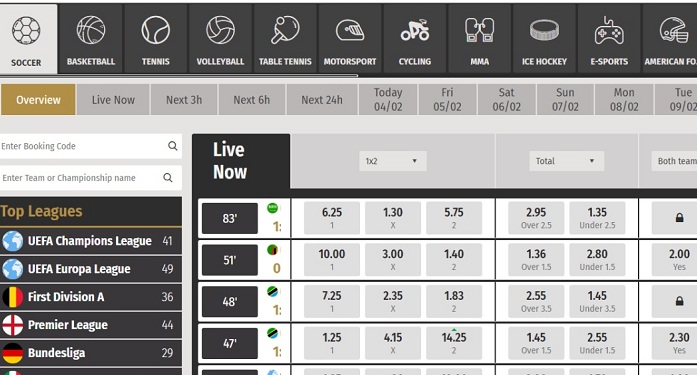 After an evaluation period, operator Golden Palace launched Altenar's betting software at around 200 points in Belgium. According to Altenar's COO, Dinos Stranomitis, this is proof that the tool met expectations at the terminals where it was initially placed in Saint-Ghislain, Aubenge and Oostende.
"Of course, there were many problems due to the pandemic, as the sites were not always open – and therefore could not generate large volumes. But Golden Palace is very happy with the operation of the terminals, "said Stranomitis.
According to the SBC Notícias portal, the significant launch in the Belgian market will make Golden Palace – favored by Altenar's risk management expertise – on an equal footing to compete directly with the leaders of the segment.
"It is a good recognition for Altenar that Golden Palace, a land operator established as early as 1960, believes that Altenar software can help them compete in the retail sports betting market," said Stranomitis.
He added: "We knew when we started working with Golden Palace online, five years ago, that they had a strong virtual casino operation and some gambling shops. It has always been an opportunity for Altenar to supply sports betting to its terminals. The fact that Golden Palace chose Altenar for terminals is a sign that it works very well online ".
Altenar's COO also highlighted the problems faced by the retail betting industry during the pandemic. "The terminal business is huge, but it is clear that the online and mobile side of things is growing faster. It may seem that the timing is not the best, but the potential is enormous ".
Altenar software can be a competitive advantage in the betting industry
For Dinos Stranomitis, the ideal is to differentiate yourself from the competition in this period of instability to continue to thrive. "We believe that many companies want to provide the same online and retail sports betting offering, which is where Altenar software comes in – an omnichannel system where one communicates with the other."
In this way, this characteristic of Altenar's solution tends to add value to Golden Palace in the long term, since the company aims to expand its casino offering with a focus on sports – an additional element that Stranomitis believes will generate revenue and a high possibility of converting customers to the online service.
"The point is to be ready when everything is back to normal. Therefore, it is a breakthrough in the partnership with Golden Palace. They are well positioned in Belgium with the Dutch betting regulation coming in and in other neighboring countries that they are interested in entering, so there is a huge potential for this cooperation ", he concluded.