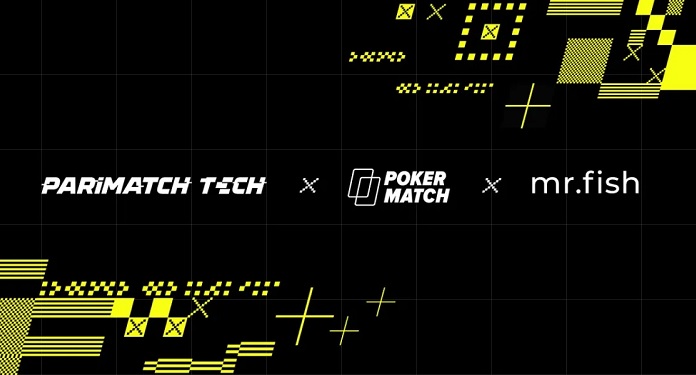 Parimatch Tech has secured two merger and acquisition deals for mr.fish and PokerMatch as the European sportsbook brand seeks to expand its entertainment and marketing portfolio.
mr.fish is a performance marketing company that provides player recruitment and engagement services for iGaming operators, while PokerMatch is a Ukrainian online poker room and is among the world's top companies in its sector.
By integrating mr.fish, Parimatch hopes to improve its marketing technology by looking to Eastern Europe, where the performance marketing company maintains a leadership position. She focuses on a wide range of digital services, including affiliate marketing, SEO and retention.
Yuri Titkov, CEO of mr.fish, commented on the acquisition of his company by Parimatch: "Our cooperation on marketing projects with Parimatch Tech has been going on for many years. The merger became a logical step to strengthen our positions in current markets and win new ones."
Titkov added: "We aim to create a symbiosis of marketing, technology and product, and I have unwavering faith in my team and in the new opportunities that have opened up for us."
PokerMatch will add value to Parimatch offer
Meanwhile, PokerMatch has been described by its new owner as a "value-added product" that will enhance its entertainment proposition to end customers. To make this acquisition even more enjoyable, the company is a partner of the Ukrainian Sports Poker Federation and the title sponsor of the Ukrainian national sports poker team.
"It's an exciting day for all of us! Our companies share the same values ​​and aspirations for global development. I'm confident the merger will go smoothly and we'll start working on our international plans soon," said PokerMatch CEO Ruslan Bangert.
Maksym Liashko, Joint Chief Executive of Parimatch Tech, said: "Parimatch Tech is excited to join forces with PokerMatch and mr.fish to help achieve our ultimate goal – to explore and expand the entertainment possibilities our users experience when interacting with Parimatch brand".