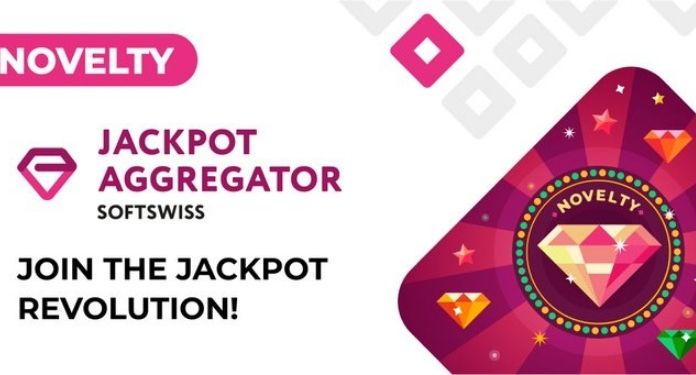 SOFTSWISS is proud to announce the launch of Jackpot Aggregator, a new product that will allow casino operators, game providers or aggregators to generate an unlimited number of jackpots simultaneously.
It is a unique solution that allows customers to scale and increase the efficiency of their business by outsourcing all types of jackpots
SOFTSWISS Jackpot Aggregator helps implement jackpot campaigns for customers who care about their players. A system is available for each customer to create and manage all their jackpot types.
Customers can create any jackpot campaign, from a simple one with just a few configurations to a more complex one that takes into account all aspects of a customer's operation.
There are many unique features available to increase the casino and brand's appeal to your target audience. With SOFTSWISS Jackpot Aggregator, customers can attract new players and raise the interest of existing players in the casino.
Flexible jackpot models: preset configurations and adaptable jackpot parameters;
Player consolidation: creation of new gaming teams and cooperation with groups of casino players;
Detailed stats: jackpot campaign status information and much more.
In turn, players are given the additional opportunity to win one or more jackpot campaigns at the same time. This allows players to increase their maximum winnings. As a result, their interest and engagement grows during each jackpot or other type of game.
Ivan Montik, founder of SOFTSWISS, commented on this achievement: "We bring all of our gaming industry experience and knowledge that the company has gained from years of successful iGaming work into the SOFTSWISS Jackpot Aggregator."
"I am certain that the capabilities of Jackpot Aggregator, developed in cooperation with our customers, will become an indispensable part of their work, helping them to achieve their most ambitious goals."
"The new product allows operators of any platform to create jackpot campaigns, expanding the pool of companies that will be able to use the SOFTSWISS Jackpot Aggregator in their business. Our customers and players will profit from our product on their own," concluded Montik.
About SOFTSWISS
SOFTSWISS is an international technology brand providing certified and widely acclaimed software solutions for managing iGaming operations.
The brand holds a number of gaming licenses, providing a "one-stop-shop" brand solution, handling all technical, legal and financial processes on behalf of its customers.
The company has a vast product portfolio, which includes an online casino platform, games aggregator with thousands of casino games, the Affilka affiliate platform and a sports betting software platform.