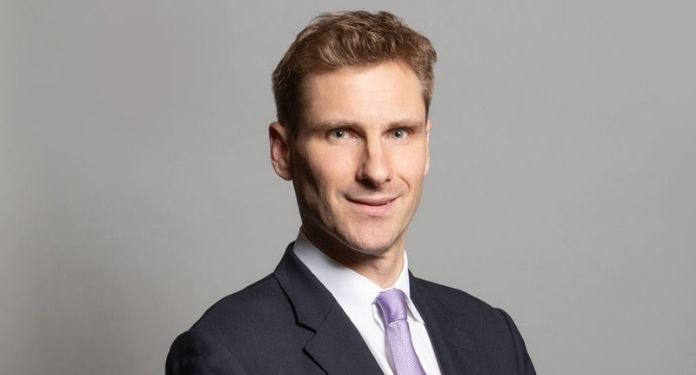 British Member of Parliament Chris Philp was appointed last week as Parliamentary Undersecretary of State in the Department of Digital, Culture, Media and Sport (DCMS).
His appointment as Minister of Gaming was confirmed today (September 22) after comments he made in his new role related to the independent report on the regulation of BetIndex.
The report concluded that the 'Gaming Commission' was too slow in its regulation, and had not been aware that the operator had been offering a product – which perhaps was not licensed to offer – for more than three years.
A DCMS spokesman confirmed that Philp will replace John Whittingdale, who was removed from his post last week, in overseeing the UK gambling industry.
The spokesman said Philp's full title and range of responsibilities have yet to be finalized, but they confirmed that he will oversee the gaming mandate, including reviewing the Gambling Act.
Chris Philp's projects and works
As a deputy, Philp had campaigned for tighter regulation of fixed-mode betting terminals (FOBTs) before the 2018 decision to cut the maximum bet allowed on the machines.
This is a marked difference from Whittingdale – which had led a committee that proposed an expansion of machine proliferation before its time overseeing the game.
Michael Dugher, chief executive of the Betting and Gaming Council, highlighted the work the gaming industry does and the progress he has made in preparing to work with Philp:
Philp's background
Philp, who has been a Croydon South MP since 2015, has previously held junior roles in the Home Office and Ministry of Justice. He was also Minister for London in the Ministry of Housing, Communities and Local Government from 2019 to 2020.
The 45-year-old was the Conservative Party's Vice President for Policy from 2018 to 2019 and twice served as Parliamentary Private Secretary (PPS) for the current Health Secretary, Sajid Javid.
He was a member of the Treasury Committee for two years and held committee positions related to the Nationality and Borders Bill and the Police, Crime, Sentence and Courts Bill.
Philp graduated from University College, Oxford, before embarking on a business career before his election to Parliament in 2015.
The Gambling Act 2005 Review was launched late last year with a call for tests covering a range of topics such as marketing, limits and the Gambling Commission.
Oliver Dowden, the then Secretary of State for Digital, Culture, Media and Sport (DCMS), declared in 2020 that the Gambling Act of 2005 is being revised in order to "bring the Gambling Act into the digital age".