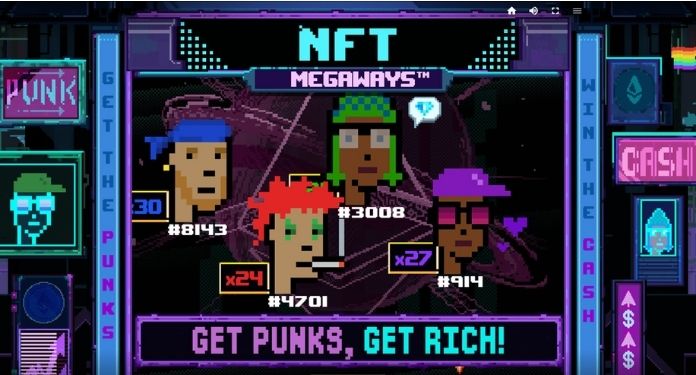 Evolution announced the release of its first slot game in the world to feature NFTs (non-fungible tokens). The digital art consists of four 'CryptoPunks' that were purchased in early 2021 and are featured on NFT Megaways™, a game built by the Red Tiger brand of Evolution Group.
Todd Haushalter, Evolution Director of Product, commented:
"At Evolution, we have a long history of innovation and are the first to come up with distinctly different new ideas."
"With all our group brands, our goal is always to offer players the richest and most vivid gameplay possible. In essence, it's all about creativity and originality and that's why CryptoPunks were a great fit for us." completed.
"NFT Megaways™ is a game that has taken this trend of encryption and turned it into a form of entertainment – ​​and it's the first of its kind.
"As a game, it will appeal to slot game lovers everywhere, as well as bring in those crypto fans who want to see a new way of using this CryptoPunk art. The team did a brilliant job on this release, and we are anxious for the game to be on the air," he concludes.
CryptoPunks are unique collectible characters created by Larva Labs, with proof of ownership stored on Ethereum's blockchain network.
Within NFT Megaways™, they act as WILD symbols that can only land in certain places on the reels, replace all paying symbols and have increasing multipliers up to 30x.
This innovation was inspired by the explosion of interest in cryptographic coins and the commercialization of unique, digital-only assets.
About Evolution
The company is a world reference in live casino product innovation. Evolution's solutions work 24 hours a day, 7 days a week on more than 300 operators worldwide, processing financial transactions worth thousands of euros per second.
Using state-of-the-art technology, its founders wanted to provide the thrill of live gambling to gamblers at home. The organization was founded in 2006. Today, more than 7,000 people work on the premises in the USA, Malta, Latvia, Georgia, the Netherlands, Canada, Lithuania, Estonia, Romania, Spain, Belgium, the United Kingdom and Sweden.