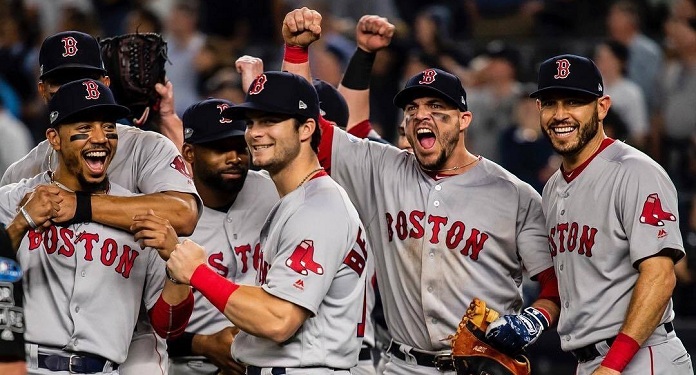 Major League Baseball's Boston Red Sox and DraftKings have announced a new deal. Thus, the company becomes the franchise's official and exclusive fantasy sports partner, expanding the existing relationship. This represents DraftKings' latest hit, after securing collaborations with the New England Patriots and the Boston Celtics.
DraftKings Business Director Ezra Kucharz spoke about the new contract: "We are thrilled to join a historic franchise like the Red Sox and bring DraftKings closer to this passionate fan base, which is all the more special because of to the roots of our hometown, Boston."
Kucharz added, "As a Boston-born company, we are well aware of the devotion of Boston sports fans and we believe that the possibilities for engaging this integration are just beginning."
Red Sox Partners EVP Troup Parkinson commented, "Since 2015, we have worked closely with DraftKings and are pleased to now have this Boston-based company on board as our official fantasy sports partner."
Parkinson added: "With millions participating in the world of fantasy sports, this partnership positions us well to develop our game and interact with our fans on a trusted platform. We look forward to deepening our partnership in the coming years."
In addition to brand exposure at the stadium, DraftKings will be promoted as the official fantasy sports partner of the Red Sox Foundation through emails, social media posts and on the foundation's website.
About DraftKings
DraftKings Inc. is a digital sports entertainment and gaming company created to fuel the competitive spirit of sports fans with products spanning fantasy sports, regulated gaming and betting, and online media.
The deal started in 2012 with Jason Robins, Matt Kalish and Paul Liberman. Currently, the company already offers its products in eight different countries, in 15 different sports categories.