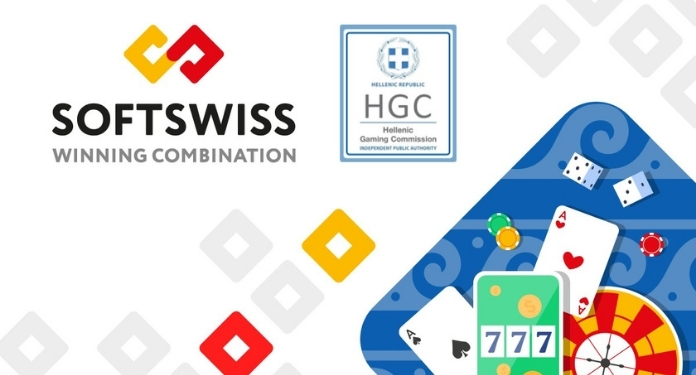 SOFTSWISS is pleased to announce that the brand has recently received a Greek gaming license for online casino operation from the Hellenic Gaming Commission. It is the latest in a series of national licenses granted to SOFTSWISS.
In February 2021, the brand received the national license in Nigeria. The Greek gaming license was received at the beginning of last month with SOFTSWISS already finalizing their first project 'N1CASINO.GR' in the Greek iGaming arena.
The license allows local operation in Greece for players with Greek passports and identities, as well as for those with local bank accounts in Greece. This important milestone will now allow us to further strengthen SOFTSWISS' market presence in Europe, as well as establish new partnerships and leverage existing ones.
The first project announced for release soon this year – N1CASINO Greece. The project is part of the N1 Partners Group. The licensed online casino brand plans to integrate sports betting at later stages.
The client team is in the final stages before going live and has been announced to be released in the coming months.
Ivan Montik, founder of SOFTSWISS, gave the following pronouncement:
"It's a tremendous milestone and an incredible achievement for us to receive the Greek Gaming License to be able to do business in a regulated national market and expand our reach! It's even more exciting to officially announce our first customer for the Greek region, N1CASINO Greece."
"We have recently made strategic moves to fast-developing markets like Nigeria and now we are establishing ourselves more on the European continent. It is opening up new horizons for us and we are ready to move forward."
"SOFTSWISS is not only planning to do business in Greece, but also to have a positive impact through charitable and corporate social sustainability initiatives in the country."
About SOFTSWISS
SOFTSWISS is a technology brand that develops certified solutions for managing iGaming operations. In addition, the group has several gaming licenses, offering "one-stop-shop" products and taking care of all technical and financial processes for its customers.
The company has a broad product portfolio, which includes an online casino platform, games aggregator with thousands of casino titles, an affiliate platform and a recently launched sports betting solution.