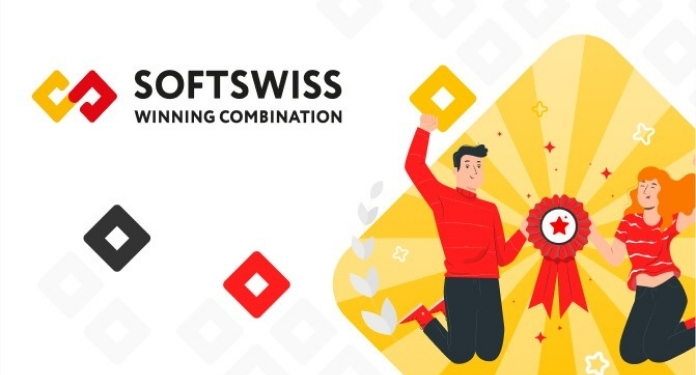 SOFTSWISS Game Aggregator shared its recent statistics for June, where the brand peaked at 170 million euros in average daily bets, along with 140 million bets – the average number of daily bets in June.
The shared statistics show the steady growth of SOFTSWISS Game Aggregator as a brand, which already includes over 150 different game studios under its roof with over 11,000 versatile games.
The cause of the maximum numbers is attributed to the newly launched White Label projects running on the SOFTSWISS Online Casino Platform. It has also been impacted by the growth of various Game Aggregator encryption brands, the same as in May 2021.
The new June stats support the growth of cryptography brands, as cryptogames become increasingly respected in the industry. The trend was mentioned earlier in excerpts from the SOFTSWISS Q1 Game Aggregator report.
Tatyana Kaminskaya, leader of the SOFTSWISS game aggregator team, comments on this achievement:
"The SOFTSWISS Game Aggregator is continuously growing – the brand has recently hit the 5 billion Euro stakes mark and is approaching the 200 million monthly GGR mark!"
"The brand has also expanded its portfolio of game providers just this year to an incredible 150+ and the list continues to grow," he commented.
"Our team is always working hard to meet the needs of our customers, as well as to provide the best and most reliable service that exists today. And in my opinion, we are doing very well. Stay tuned for more updates from us that will be released on soon," finished Tatyana.
About SOFTSWISS
SOFTSWISS is a technology brand that develops certified solutions for managing iGaming operations. In addition, the group has several gaming licenses, offering "one-stop-shop" products and taking care of all technical and financial processes for its customers.
The company has a broad product portfolio, which includes an online casino platform, games aggregator with thousands of casino titles, an affiliate platform and a recently launched sports betting solution.
In 2013, the brand was the first on the planet to have a bitcoin-based online casino solution. Therefore, the brand has become an expert when it comes to the use of cryptocurrencies in online games.