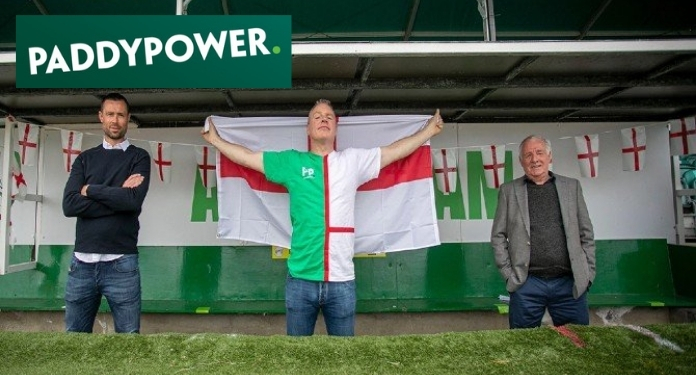 Paddy Power will donate around 129,000 euros ($152,750) to Irish football clubs through its "Save Our Game" campaign.
The Irish bookmaker has pledged to contribute €10,000 for every goal England scored in the recent Euro 2020 tournament, with a guaranteed minimum donation of €100,000.
England ended the tournament with 11 goals, with Paddy Power deciding to pay the full amount in pounds sterling, with the total converted to €128,000.
In a statement posted on LinkedIn, Flutter Entertainment said the following:
Paddy Power's campaign was undoubtedly helped by England's success in the competition, with the country narrowly missing a first European Championship trophy, seeing Italy defeat the 'Three Lions' on penalties at Wembley earlier this month.
About Paddy Power
Paddy Power is a betting company that emerged from the merger of the stores of three Irish bookmakers: Stewart Kenny, David Power and John Corcoran in 1988. The company's headquarters are located in Dublin, Ireland.
As such, the company conducts its business through a network of licensed betting shops in the United Kingdom. And, operating Ireland's largest telephone betting service.
On the internet, the company offers sports betting, poker, bingo and classic online casino titles. Recalling that the company merged with Betfair to create Paddy Power Betfair, now Flutter Entertainment, on February 2, 2016.