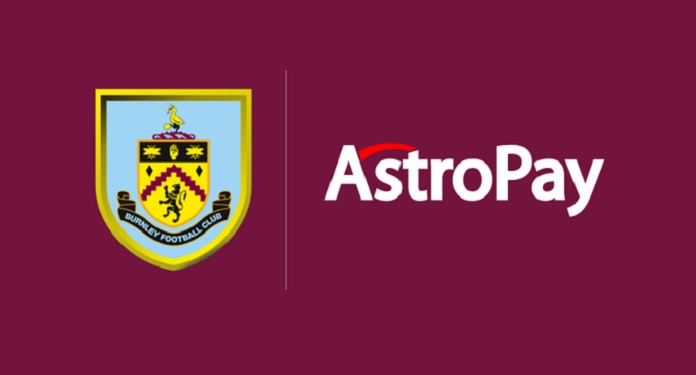 Astropay renewed its sponsorship contract with Burnley Football Club for the 2021/2022 season. The online payment solution provider is once again the official team partner and its brand will be on the professional team's shirt sleeve.
Burnley will compete for the sixth season in a row in the elite of English football, so the resumption of this partnership is important for the team. And, this will be the first entire season under the ownership of ALK Capital Investment Group.
Mikael Lijtenstein, CEO of AstroPay, said: "Burnley FC are an important club in the Premier League of England, with a rich heritage and strong fan base. So it's fantastic that we're joining forces again as a major sponsor."
Lijtenstein added: "We see the club moving in the right direction and we are thrilled to be part of the team for another high-profile season in English football. Turf Moor and the Premier League provide a perfect stage for us as leaders in our field and we look forward to more joint success".
Considering the partnership in the 2018/19 season after the club's return to European competitions, Burnley FC president Alan Pace also spoke about the continuity of the relationship with the company. "We are very excited to welcome AstroPay back to our family."
The club president added: "They were with our club in one of our best seasons. So there's already an incredible story attached to this partnership, which I'm sure fans will appreciate."
Astropay will gain more visibility with Premier League start
The agreement signed between Astropay and the English football first division team allows both organizations the opportunity to promote and expand the visibility of their brands with special actions.
Therefore, the company's brand will achieve global exposure from Burnley's debut in the new edition of the Premier League. The team will face Brighton in the opening round, in a game scheduled for August 14th.