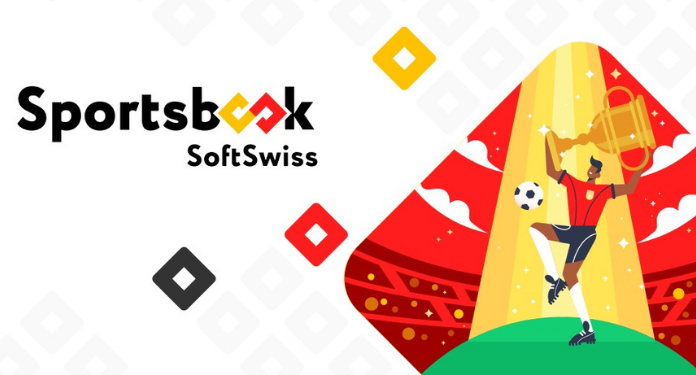 SoftSwiss' bonus betting features are being added just in time for the start of major football events such as the 2020 European Football Championship and the Copa America in June, taking place simultaneously for the first time in years. The newly added features will consist of three different options:
1) Risk-free bet – a bet that poses no risk to the player. The player places a bet and, in the event of a loss, the player is fully refunded.
2) AllWin Free Bet – the player receives a first time bonus which they can use to place a bet. If it is a winning bet, the player receives the total amount won. The player then receives the full amount won in withdrawable money, not site credit.
3) OnlyWin Free Bet – the player receives a bonus for the first time from the sportsbook site and if the player makes a winning bet, they will be credited as a fully withdrawn free money bet (excluding bet amount). The new features will further diversify the sports betting experience for all players, as well as enhance the platform's convenience and usability. As for B2B customers, SoftSwiss Sportsbook's new free bet options will help expand its market presence by increasing the number of new players
The free bet options available on SoftSwiss Sportsbook will help to further encourage the public to subscribe to the sports betting brands that run on the platform, as well as increase player loyalty in the long term. Alexander Kamenetskyi, Product Owner at SoftSwiss Sportsbook, noted: "All of us here on the SoftSwiss Sportsbook team are very excited about the official start of major sporting events! We can't expect all of our old and new players and customers to check out all of our new features in action – including this latest addition of three types of free bets! Our customers are of the utmost importance to us, so we consistently work to innovate and provide the most reliable and easy-to-use solution on the market." Also, ahead of the summer filled with large-scale tournaments like EURO 2020, SoftSwiss Sportsbook has launched a limited-time offer for all new B2B customers who wish to sign up and become new partners. The extended discount of up to 50% is still available until the end of June 10th.
Abot SoftSwiss
SoftSwiss is an international technology brand providing certified and widely acclaimed software solutions for managing iGaming operations. The company has a vast product portfolio, which includes an online casino platform, a games aggregator with thousands of casino games, an affiliate system and a recently launched sportsbook platform.
SoftSwiss holds a number of gaming licenses, providing white label "one-stop-shop" solutions, handling all technical, legal and financial processes on behalf of its customers. In 2013, SoftSwiss was the first in the world to present a bitcoin-optimized online casino solution. The company is therefore considered the leading technical expert when it comes to the use of cryptocurrencies in online games.