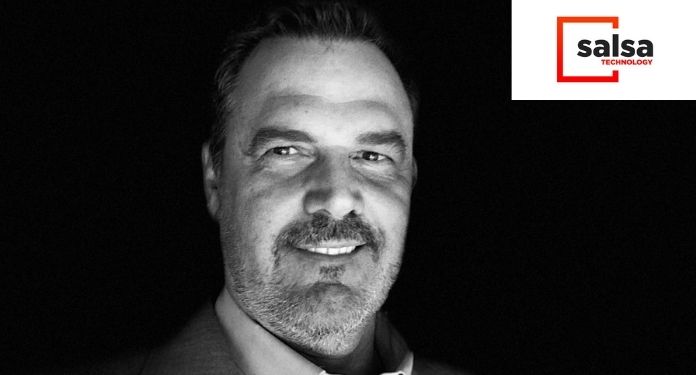 With the regulatory process advancing, countless companies turn their attention to the Brazilian market. Salsa Technology is an example, for knowing and already operating in the national scenario and in Latin America.
Salsa CEO Peter Nolte gave an exclusive interview to the iGaming Brazil portal. In the conversation, the executive reported the difficulties faced due to the pandemic, the need for rapid adaptation throughout the year 2020, with the offer of content aimed at casino and virtual games, in addition to the company's plans for 2021.
Appointed as one of the five best professionals in the 'Business Development' category at the 'Gaming Intelligence Hot 50 2021' celebration, which indicates the most innovative and inspiring people in the iGaming industry, Nolte also spoke about the expectation surrounding the regulatory process in the Brazil and the differences in the creation of products for the Latin American and European market.
Check out the exclusive interview with Peter Nolte, CEO of Salsa Technology
iGaming Brazil: What are Salsa's plans for 2021?
Peter Nolte: Our main goal for 2021 is to consolidate Salsa Technology's position at the forefront of the Latin American market, while expanding in Europe.
Several interesting developments will be completed this year to help us achieve our goals. The first is to present our cutting-edge AGS 3.0 platform, which will give us the basis to expand our global reach and ensure that our customers have the best technology on the market.
We are working to increase our product line for the back office, in order to offer our partners the control to customize as they wish. Improving the front end is also a priority and we will be launching some new features in the coming months.
We are in the process of optimizing for a completely separate module using the latest version of Angular. This means that the site will load even faster, will become increasingly secure and that a lighter site is being created to be compatible with all regions of Latin America.
Certifications will be another determining factor for Salsa's success and we are in the final stages of obtaining our MGA license. Finally, our creative studio will be stronger than ever in launching exceptionally engaging, fun and truly localized content.
iGaming Brazil: What does the company project for the Latin American market?
Peter Nolte: Latin America is a complex environment that represents a series of fantastic opportunities as regulation reaches higher levels. Our faith remains as strong as ever in Latin America, as our roots are here, which means that we are and will represent a strong reference in the market.
Regulation is the best way forward for Latin America, as we saw in Colombia, now Argentina, Peru and Brazil are getting closer and closer. As soon as the markets are opened, we will be one of the first to obtain the necessary certifications. This will allow Salsa Technology to provide the best gaming platform and technology solution for our customers looking to expand into these markets.
iGaming Brazil: Is the issue of regulation still a taboo for companies to land in Brazil?
Peter Nolte: Yes, it seems so. Everyone is waiting for clarification on the regulatory process and transparency is vital to enabling companies to have the right technology, content and intelligence partners.
At the same time, Brazil is teeming with anticipation as the iGaming environment prepares for the next steps. The country is a large market with more than 211 million people, but a truly localized strategy must be implemented for those who want to expand to Brazil. We are looking forward to getting started, but we will continue to work to ensure that we have the solution properly prepared and appropriate.
iGaming Brazil: How was Salsa (casino games) performing during the pandemic period?
Peter Nolte: Salsa Technology's game offering performed excellently during the pandemic. COVID-19 required everyone to adapt, and since sports operators quickly demanded casino content and real casinos switched to the online channel, we were well positioned to make it easy. This means that we could also work hard to improve the core of our technology.
The gaming industry has moved to focus more on casino content and virtual games in an attempt to ensure that it is prepared for the future for another pandemic event.
With that comes a greater responsibility to provide robust technology and really understand customer behavior to protect players. Social responsibility is something we've been doing for a long time, to help provide a support service that has the players' interests in mind.
iGaming Brazil: You just launched the Pile it Up slot, a fruit themed game. Could it be a new trend?
Peter Nolte: Our focus is on creating immersive, fun and localized games for Latin America and Brazil. We have been very successful with our single player bingo slots, which we call Video Bingos. Now, we want to use this knowledge to create localized slot games for the LatAm market.
iGaming Brazil: Games aimed at specific audiences, such as the Cuca game in Brazil, tend to be successful?
Peter Nolte: Latin American culture flows through Salsa Technology and helps to shape all of our creative processes. Our position at the forefront of the market is the result of a deep knowledge of the cultures of the region.
Our proprietary creative studio is known worldwide for launching innovative and localized content. Brazil is a single market and has a strong identity, while in European markets there has been a tendency for preferences to be mirrored in large parts of Europe.
A similar approach will not work in Brazil due to its size and variety, so only localization will be successful. Cuca's Swamp Bingo is a brilliant example of creating a game for a specific audience and has become a huge success thanks to its recognition in the country.
About Salsa Technology
Salsa Technology is an iGaming platform that offers its services to online and physical operators, as well as its GAP is gaining more and more space around the world. The group started creating Video Bingo games and is recognized for developing some of the most innovative products.
In addition, Salsa is one of the most prestigious technology developers on the Latin American scene and is gradually expanding its operations, since its platform, technology and games portfolio are laboratory certified for Colombia, Mexico, Asia and Europe.