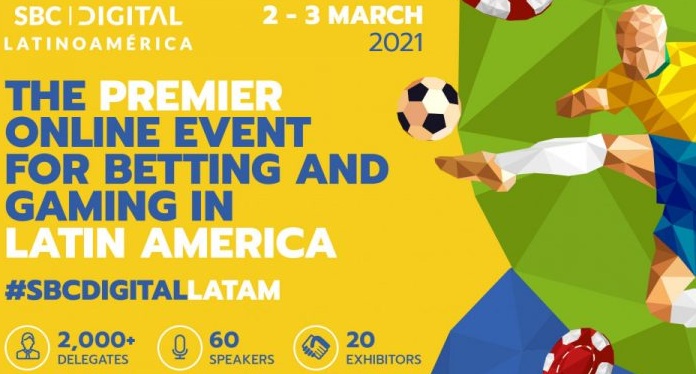 SBC Digital Latinoamerica will provide an assessment of the potential of the betting and gaming markets as more countries approve its regulations. The conference will take place on March 2 and 3 with content in Spanish, Portuguese and English, as it will be a meeting point for the industry at a global level.
The event will allow a debate full of information, exchange of contacts and updates on everything that is happening in the sector. In all, 60 executives, product specialists and legislation were called for an agenda that will address both the opportunities and the challenges of the local scenario in the short, medium and long term.
The first day's schedule involves Leadership and Innovation, with panels assessing the potential for associations between media brands and betting operators, the advancement of new products for Latin American markets and how lotteries should migrate to the online environment.
Schedule of the second day of SBC Digital Latinoamerica
On the second day of SBC Digital Latinoamerica, the focus will be on Brazil, a country considered capable of becoming one of the main regulated markets on the planet.
The debate over Brazil will offer a detailed view of SECAP's progress in relation to a regulatory framework and what operators can expect when it becomes official.
Conversations will also focus on bookmakers and gamblers to take full advantage of opportunities on the national scene, find interesting offers and create new products especially to meet the profile of local gamblers.
Rasmus Sojmark, CEO and founder of SBC, commented: "Latin America is an extremely exciting region for the betting and gaming industry, with a number of opportunities emerging for local and international operators as more countries recognize the benefits of establishing markets regulated ".
Sojmark added: "Our team knows the main developers in the region. They used that expertise to put together an agenda that will provide SBC Digital Latinoamerica participants with insights into the best opportunities and challenges for operators to prepare for as markets open up. "
In addition to the panels, the public will also be able to follow the latest trends of the main players in the sector by exhibiting products in an interactive way and talking with representatives of companies and other professionals to conduct business and new partnerships. Official information about the event can be found here.