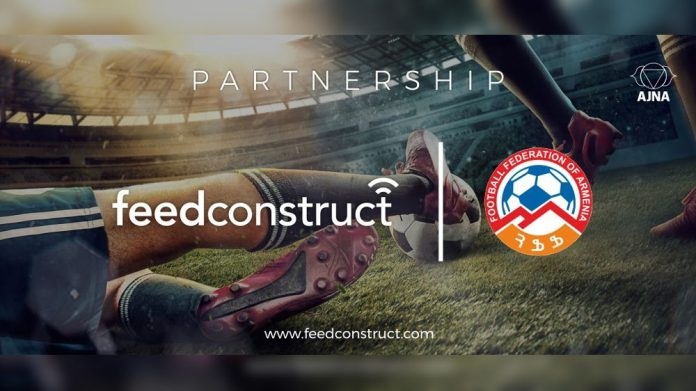 FeedConstruct has just announced that it has reached an agreement with the Armenian Football Federation to acquire exclusive media rights to cover the Armenia Premier League. The national football championship begins on August 14, with 10 official teams and 130 matches throughout the season.
"We are always looking forward to collaborating with the VBET Armenia Premier League. For FeedConstruct, cooperation is the key to success in our industry, "said George Arabatlian, the head of FeedConstruct.
FeedConstruct's AI / ML machine, AJNA, will be ready to capture every little detail with its 8k video, short R&D period and over 30 hours of footage.
Alternatively known as the 'third eye', AJNA provides video transmission and provides advanced player tracking in live mode.
Therefore, by collecting more technical data, the mechanism creates new markets for betting and produces post-game statistics, which can be used by federations, betting organizations and team coaches.
About FeedConstruct
FeedConstruct is a digital content provider that offers real-time data feed solutions that are perfectly adapted to capture and entertain any audience.
Among its solutions is the Friendship platform, an exclusive offer for federations and sports content providers that allows them to deliver streaming events to more than 300 betting operators.
In addition, the company's Live Scouts reports combine fast and secure communications to provide accurate and reliable information. Based on the reports of its professionals, the company also provides the Odds Feed service.
For a wide variety of sports data, there is the Statistics system. While to perfectly involve any audience, the company relies on the broadcast of live sports video.