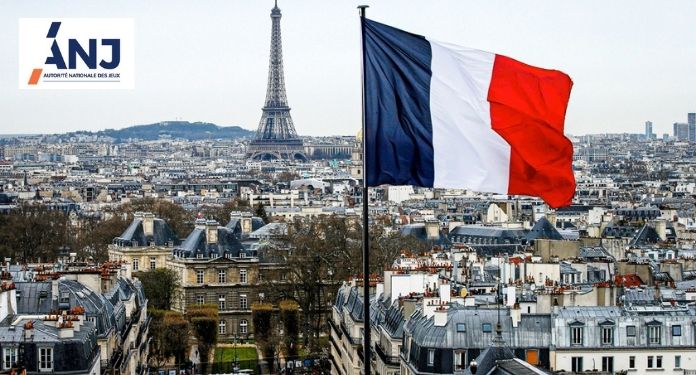 Launched today (September 20), the ANJ consultation will last for a month, and aims to gather feedback from French citizens on the perception of the game and the operators' promotional strategies.
The consultation will also survey citizens about the powers the ANJ has at its disposal to regulate advertising, and whether new controls are needed to protect the young and the vulnerable.
The regulator launched the consultation after sharply criticizing French gambling operators for what it saw as excessive publicity during the 'Euro 2020' football tournament.
In July, ANJ summoned operators to a meeting, telling them that "a line has been crossed" during publicity surrounding the event. She judged that several campaigns were excessive in the volume of ads involved, and that others disproportionately targeted younger players.
This was followed by the regulator who announced a five-point action plan, including regular reviews of licensees' advertisements, and pledged to introduce stricter guidelines for marketing by the end of 2021.
A survey that proves the excess of ads
ANJ pointed to a survey, conducted by Harris Interactive during Euro 2020, as evidence of the general public's discontent with widespread gambling advertising.
The survey of more than 1,000 individuals aged 18 and over, ANJ said, suggested that more than half of those who saw sports betting ads believed there were too many ads on digital channels.
Nearly eight out of ten, he added, believed that the volume of advertising could lead to increased levels of gambling addiction in France.
How will ANJ's public consultation work?
The initial online consultation will be followed by two citizen dialogue workshops, held in different regions of the country, to assess the acceptability of gambling advertising, and possible changes to current regulations. These forums will also discuss how to better protect young people from these ads.
The ANJ will also gather contributions from operators, health professionals, public authorities and associations, as well as hold discussions for each of these interested parties to share their views personally.
The regulator will also work with the 'Autorité de régulation professionnelle de la publicité' (ARPP) to organize a workshop involving game operators and advertising agencies.
These contributions will be gathered by the ANJ and used to build a plan to identify the most pressing issues, formalize new advertising guidelines and, if necessary, propose new regulations for the government.
ANJ President Isabelle Falque-Pierrotin said the consultation was aimed at engaging as many stakeholders as possible to reach consensus on how to refine and improve gambling advertising controls.
"Gambling game advertising concerns us all: gamblers, non-gamers, parents, educators, operators, and so on. betting and maintaining a recreational level of play".
"It will then be up to us, as regulator, to make balanced and effective recommendations, based on a consensus involving all interested parties."
The actions of the regulator
The regulator's action on advertising is the last step taken since the L'Autorité de régulation des jeux en ligne (ARJEL) was replaced by the ANJ to work towards a more socially responsible approach to regulation.
On the day he officially became France's only gambling regulator, Falque-Pierrotin said he believed his ultimate goal was to "rethink regulation".
It has already spoken out against the country's former monopoly operators, La Française des Jeux and Pari-Mutuel Urbain, for their advertising practices, and has set out a five-pillar strategy to guide its approach to regulation over the next three years.
This new strategy ultimately aims to ensure that gambling continues to make significant returns to French society through taxes, while maintaining a high standard of consumer protection.