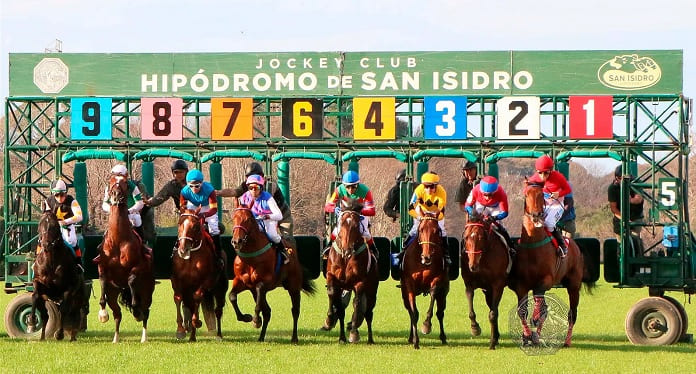 With a joint announcement, the South American Organization for the Promotion of the Pure Blood Race (OSAF), the Argentine Jockey Club and the company Longines announced that the San Isidro Hippodrome, in Argentina, has been chosen to host the next edition of the Great Latin America Turf Award and the 2023 Longines Cup.
The scheduled date for the dispute of the 39th edition of the classic event that brings together the best horses in Latin America is October 7 next year, a Saturday, on a grass track measuring approximately 2,000 meters. The total prize pool for the Turf Latin American Grand Prix is ​​expected to be around $360,000.
The official statement also detailed that the event, which is a Group 1 event, will this time be for horses aged four years and over. Regarding the Longines Cup, this itinerant edition will be the Jockey Club Grand Prix (G1), for male and female animals of three years, over a distance of 2,000 meters on a grass track.
The last edition of the Latin American Grand Prix took place at the Hipódromo de La Palma, in Santiago, Chile, in April this year. On that occasion, 14 horses participated in the competitions. Meanwhile, in 2021, the competition was held at the Maroñas racetrack in the city of Montevideo, Uruguay.
About the San Isidro Hippodrome
The San Isidro Hippodrome is a hippodrome that is located in the San Isidro Party, province of Buenos Aires. The site is located in the urban part of Greater Buenos Aires, 20 kilometers from the capital.
It is managed and owned by the Jockey Club Argentino. In December, the Grand Prix Carlos Pellegrini is disputed, in a mile and a half (2,400 m), the most important race in South America.
It was inaugurated on December 8, 1935. The Uruguayan jockey Irineu Leguisamo won the first competition in the history of the San Isidro Hippodrome. The hippodrome has the capacity to receive an audience of approximately one thousand people.