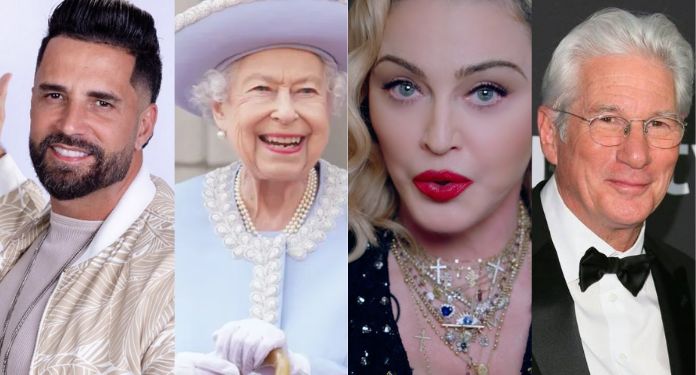 Turf, commonly known as horse racing, attracts punters from all over the world. In fact, outside Brazil it is very common for people to guess which horses will win races.
However, as the betting regulation process is still ongoing in Brazil, many players turn to online platforms. Thus, many can have fun with their guesses on online platforms.
Betting responsibly, choosing a good bookmaker and guessing horse race winners can be fun. In addition, it can be a modality in favor of those who dominate the world of Turf, since few people in Brazil know or bet on the modality.
But anyone who thinks that the activity is limited to anonymous people is mistaken. Many celebrities have a great love for horses and turf and some of the members of the list will surely surprise you.
Queen Elizabeth II
If you've watched The Crown series, you've probably already noticed Queen Elizabeth II's passion for horses. In this sense it is not difficult to find the scenes in which the British monarch is in Jockeys Clubs betting.
Elizabeth II's father, King George VI, also loved horses and this is inherited in the family. By the way, in addition to betting on horses, the British royal family was also responsible for creating beautiful bloodlines.
Madonna
The queen of pop Madonna also has a great love for horses, and while she isn't a turf gambler, the singer doesn't skimp when it comes to investing in horses. On her 60th birthday, the singer even invested 200,000 euros in two Thoroughbred Lusitano horses as a gift for herself.
But this passion for animals has already given her some problems, more specifically a broken collarbone, hand and ribs, in a 2005 accident. However, this was not enough to stop the queen of pop from loving these animals.
Shania Twain
The famous Canadian country singer is another passionate about horses, to the point of taking the animals in shows. In fact, the most successful song "Man! I Feel Like A Woman" was responsible for packaging the characters of the telenovela Laços de Família.
The song has also been sung with the presence of her horse in a live performance by the singer.
Richard Gere
The renowned actor, Richard Gere loves his horses so much that he has had some problems with them. A few years ago, the actor had to cut down 200 trees on his ranch to create a large pasture for his horses.
Due to the felling of trees, the lover of the Appalooza breed had conflicts with his neighbors, as the attitude was not well regarded by them. And because of that, the actor even received a fine for irregular pruning, which was not enough to shake the actor's hobby, who loves to ride a horse with his wife, Alejandra Silva.
Latino
Latino is a Brazilian artist who didn't have a good relationship with horse betting. The singer recently recalled the episode of gambling addiction at Turf, which made him lose about 30 million reais.
In his account, Latino talked about having the money he made at the height of his career and how much of that money went into sports betting. Because of this, the singer broke bank, lost a lot of money and made several debts.
What happened with Latino should serve as a great example for anyone who wants to bet: responsibility and control are essential.