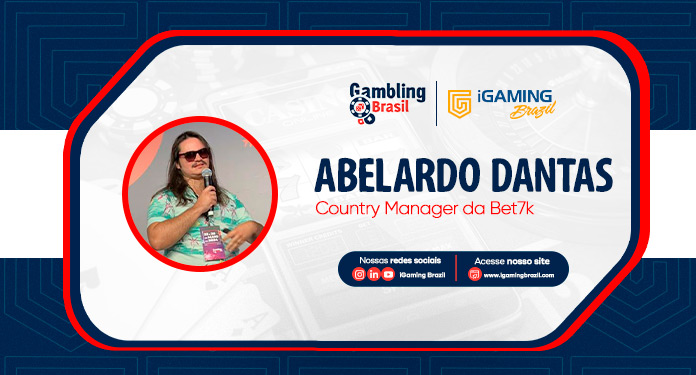 Bet7k's country manager, Abelardo Dantas, was one of the speakers on the first day of Gambling Brasil, an event that is taking place for the first time in São Paulo. On Thursday, the 25th, he gave an interview to the iGaming Brazil portal talking about the performance of affiliates in the Brazilian market and the company's plans for completing one year.
"The affiliate is an important part not only at Bet7k, but at any bookmaker. Today, we live in a market that does not yet have regulations and we have few channels to capture customers. I can't get on Google and Facebook in the way that would be more correct without having a blocked account", he explained.
Dantas also revealed that the experience in affiliate marketing is contributing to the work at the bookmaker. "I know all the pain that affiliates go through", complementing that the project with Bet7k was made with the affiliate in mind. "For us, the affiliate is an ally".
In addition, Bet7k is completing one year this month of May. The country manager ended up revealing an interesting number from the company firsthand: "Bet7k pays an average of 5 dollars per FTD in campaigns that they do on their own. This is an extraordinary number that is revealed to very few people."
Abelardo Dantas also spoke about the Cactus Gaming platform, which he launched with some partners. "I decided to create a platform that casinos I would like to be affiliated with should use", adding that they are improving the platform and that Bet7k is "one of the biggest customers".
Full interview with Bet7k's country manager, Abelardo Dantas