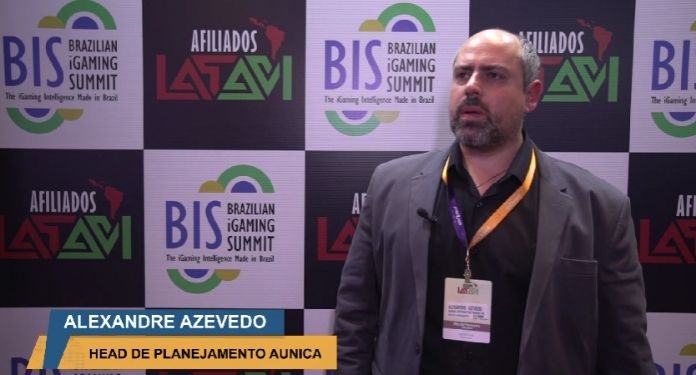 Last June 30th, the iGaming affiliate market won its first exclusive event, Afiliados Latam, which was attended by great personalities from the sector in general, such as Alexandre Azevedo, from aunica Interactive Marketing.
Afiliados Latam provided several discussions and debates on the following topics: casinos, sports betting, poker, bingo and other modalities, as well as several news in affiliate marketing and digital marketing.
The first edition of the event took place in the city of São Paulo, which also hosted the second edition of the Brazilian iGaming Summit, an already consolidated success in the iGaming segment. Both events were hosted at Espaço JK, located on one of the most prestigious corners of São Paulo.
aunica Interactive Marketing, a digital marketing consulting firm specializing in the use of data analytics to drive its sales results, was present at the event.
Alexandre Azevedo, Head of Planning at aunica, spoke exclusively with iGaming Brazil and explained this entire process and how the company intends to invest in this market.
"This is the first time we've come, not only at Afiliados Latam but also at the Brazilian iGaming Summit. The event is packed, it's a success; we managed to make a lot of connections", says Alexandre about his impressions of the event.
"We are looking for studies that can guide us in how this [Brazilian] market works", comments the Head of Planning about the company's recent studies. "Tools such as CRM, CDP are the future of digital marketing, not only for the iGaming segment but for the entire sector in general", he adds.
"There is a great opportunity that this iGaming sector is bringing, not only to us, but to the entire Brazilian market. Just see the size that this segment is taking", adds Azevedo about the growth of the betting market.
Check below the interview with Alexandre Azevedo from aunica