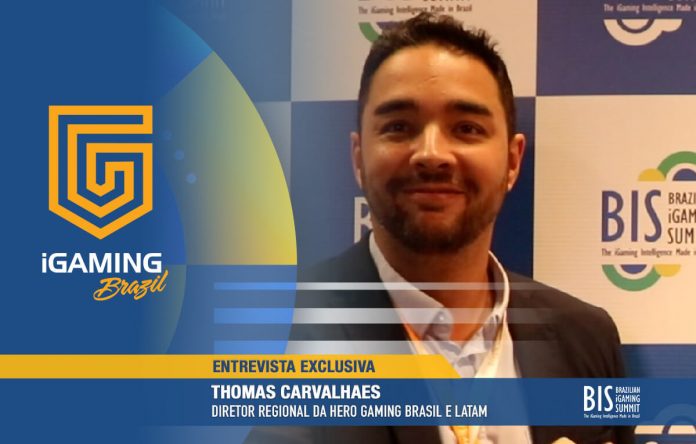 During the Brazilian iGaming Summit 2021 (BiS) – the biggest betting event that has ever happened in Brazil – Thomas Carvalhaes, Regional Director of Hero Gaming in Brazil and LATAM, gave us an exclusive interview where he talks a little about AmuletoBet and its moment in Brazil.
Carvalhaes also emphasizes how optimistic he is about the complete release of the sector on national soil. The Director says that the time is now to wait for the regulation of sports betting, and then work hard on other modalities.
AmuletoBet, a company of the Hero Gaming Group, was present at BiS 2021, really giving a show. It took Rafael Suzuki, a professional Stock Car driver, and the digital influencer, Raquel Benetti, one of the most popular freestylers in Brazil and in the world.
In addition, the betting brand brought a Stock Car simulator to the event and displayed the driver's trophies throughout the BiS; AmuletoBet also held draws with several prizes, including an Atlético Goianiense shirt.
Check out the full interview with Thomas Carvalhaes
https://www.youtube.com/watch?v=dU37ej0bIaQ&t=136s