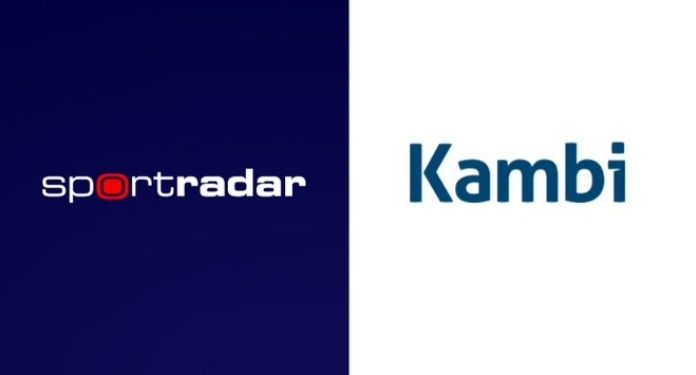 Kambi and Sportradar have announced a five-year extension to their broad betting partnership. This agreement extends Sportradar's position as Kambi's exclusive supplier of NBA, NHL, MBA and college sports data to the US market.
Platform provider for US sports bookmakers, Kambi, has been a Sportradar partner since sports betting was legalized in the US in 2018.
Under this new agreement, Sportradar will continue to provide Kambi with its pre-match scoring data, which is used by all of Kambi's US partners in sports betting.
Sportradar will also continue to be the provider of live score data and content solutions, including live match trackers for major US sports.
Sportradar's content solutions are designed to deepen fan engagement as well as customer acquisition and retention for operators.
Neale Deeley, Managing Director, US Betting, Sportradar, said: "Both Kambi and Sportradar were well prepared when the US market opened in 2018, and we have been working closely together to establish our respective market leadership positions."
"We are delighted that Kambi has demonstrated an unwavering commitment to us over the next five years and, most importantly, we are delighted to take our partnership to the next level for the benefit of our mutual customers," he noted.
The extension of the partnership between the two companies will be useful to Kambi partners such as Churchill Downs, Penn National Gaming and Rush Street.
Jamie McKittrick, VP of Business Operations at Kambi, added: "Providing our partners and their customers with the best sports betting experiences requires fast, high-quality data integration, and this long-term agreement provides us with a fantastic platform on top of that. which we can continue to realize the ambitions of our partners".