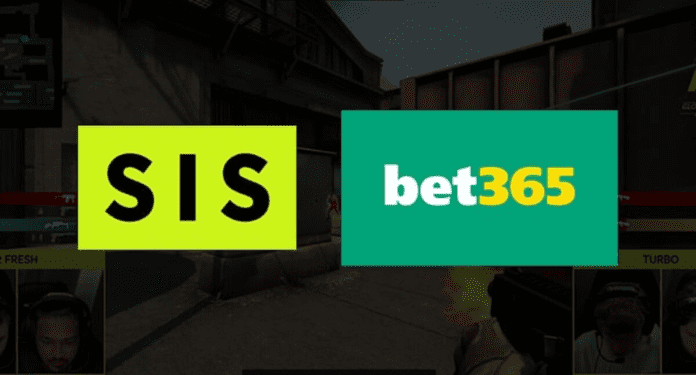 SIS – Sports Information Services, a multi-channel provider of 24-hour live betting services, has signed a new partnership with bet365 which will provide the operator with advanced coverage of electronic games through the 'Competitive Gaming' product.
The partnership is aimed at the New Jersey market in the United States, where both companies are licensed to operate, and which is an important point for the brands. With the rise in popularity of eSports, bet365 has been keen to consolidate its presence in the segment.
SIS has the 'Competitive Gaming' solution, which offers players the opportunity to bet on various competitions, starting with Ebasketball, according to the company's press release. The SIS 'H2H Global Gaming League' currently hosts over 150,000 events a year, making it a great source of content and betting opportunities for partner operators.
The solution features games that are overseen by licensed ESIC referees. On a technical level, the tool comes with low latency live streaming and operates a busy market to offer superior margins.
Commenting on the partnership, SIS Content Services CEO and President Richard Ames welcomed the opportunity to integrate the solution into the bet365 platform. He has ensured that the product comes with the highest level of integrity possible and delivers real value for operators like bet365.
"We've made good progress to date in the US with SIS Content Services Inc. and this new agreement with our long-term partner bet365 is further proof that our products are gaining traction in this key market," said Ames.
SIS Content Services Vice-President Michele Fischer was equally pleased with the partnership opportunity and said that the US is the second largest market for eSports and that it is rapidly expanding into traditional sports betting.